Why Web3 businesses choose Chainstack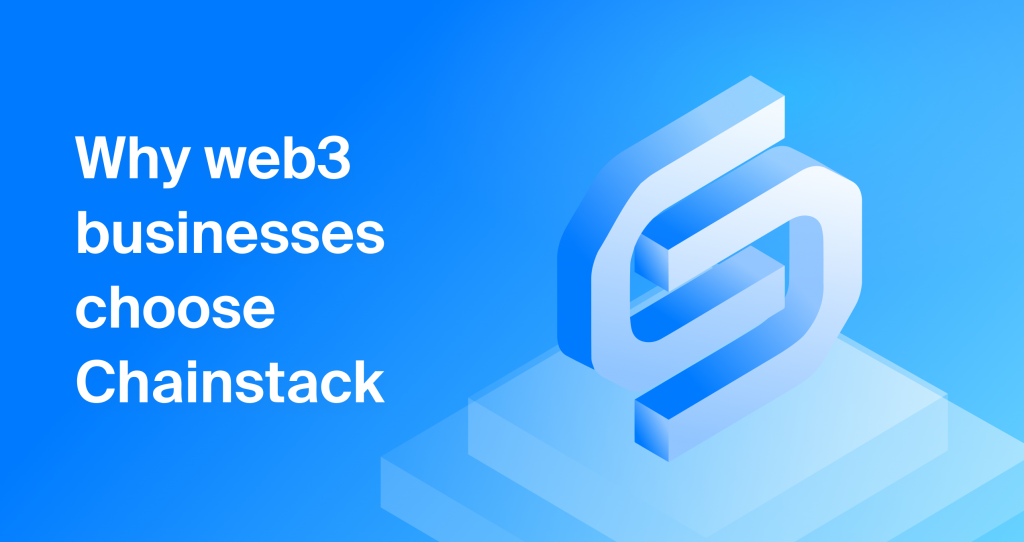 Although Rome wasn't built in a day, it was built with the most advanced tools of its time. Your business is your empire, and to thrive in Web3 you need to utilize the most cutting-edge technology available.
It's easy to get lost in the digital wilderness, that's why we have engineered a robust infrastructure and toolset for you to forge your way forward. As you seek to grow and BUIDL great things, we are here to connect you with the resources that you need to make it happen.
Today, Rome would be built on-chain one block at a time. And Chainstack provides the BUIDLing blocks for all your Web3 needs…
High-performance Web3 infrastructure at the click of a button
Do endless wait times when syncing nodes impede your workflow and progress? Would you like to save precious time and deploy a node in the time it takes to brew a fresh coffee? With Chainstack's patented Bolt technology these possibilities are at your fingertips—just a couple clicks away.
With data centers distributed worldwide, you can choose the nearest location and reap the benefits of enterprise-grade node performance with minimal latency from anywhere in the world. Claim your fair share of the cutting-edge infrastructure that can handle heavy network loads with ease and continue BUIDLing with minimal interruption to your services.
Our high-performance infrastructure and world-class engineering mean that wherever you are, your network has a 99.9% uptime even under heavy duress—giving you smooth sailing to focus on what you do best; create value with your project. More time, less effort, and even better customer experience.
Flexible node deployment and winning the speed race
Do you have a niche use case? Perhaps one more demanding? Choose from the 20+ top protocols that we support and embrace the one that best fits your project. No need to pick only one, cross-chain support is just around the corner. BUIDL effectively, armed with a single seamless interface and the few clicks needed to deploy on any of the growing list of networks we support like:
Blockchain performance is defined by its speed in processing transactions per second (TPS), but sometimes quick is just not fast enough— which is why we give you the option to submit Warp Transactions that execute even swifter. Through a relay network, you can skip past the dreaded mempool queues and reach your target faster than you ever could before.
Without an adequate Node-as-a-Service (NaaS) provider, your RPCs can stall on a congested public node or a poorly maintained in-house setup. So, don't settle for less—squeeze the absolute last drop of node performance possible and secure the consistent performance that you need to excel in business.
Zero effort maintenance and timely updates
Node health is vital to its uptime, which is why you will find a convenient set of graphs and metrics available in the Chainstack console to identify potential problems, and proactively resolve them before they start—this helps reduce desync issues and service downtime.
Our nodes are consistently kept updated, secured, and synchronized. When a service interruption occurs, we proactively work with you to eliminate the underlying issues, so you can get back to BUIDLing as soon as possible. Regardless of the protocol, you can always rely on consistent performance from the node infrastructure you deploy.
As you scale, the number of nodes and usage increases, as well as the complexity of maintaining them–exponentially! That is why, it is our mission to lift this burden off your shoulders, so you can free up resources for more important things—like BUIDLing the applications that your customers want, while enjoying maximum uptime too.
Blockchain infrastructure that scales with your business
As your business expands, so does the demand for infrastructure. Without a scalable solution, you risk your entire operation grinding to a halt because of network overload. With Chainstack's services, you can always claim the extra resources needed to maintain optimal performance.
At Chainstack, we are no friends of artificial limits. That is why our globally-distributed network of nodes comes with zero rate-throttling and limiting.
Flexible solutions give you the best of both worlds in terms of both speed and stability for your application. You get a highly scalable infrastructure to BUIDL and deploy your DApps, regardless of the use case or project size.
Scaling is easy because our pricing is transparent and predictable because all requests are equal. We don't charge extra requests based on computation. This typically effects businesses scaling because it's difficult to estimate the costs.
Whether you scale at an incremental or exponential pace, our services follow suit ensuring a smooth transition. It matters little if you are a solo developer, a small team, or a giant enterprise, we can help you streamline business operations and deliver an exceptional customer experience.
Comprehensive service stack for all your Web3 needs
Our mission is to connect all developers with Web3. Therefore, we offer an entire suite of powerful tools designed to make BUIDLing more intuitive than ever. We are setting the cornerstone in Web3 space with both our infrastructure and services.
Powerful hosting, cloud, and indexing solutions
For the most demanding and resource-heavy projects, we created Chainstack Cloud—our own in-house cloud hosting solution designed by IT security professionals with decades of experience and built for Web3. It can deliver as much node performance as the hardware can support. With it, you can undertake the most intensive operations even during times of peak network activity.
You can also choose between hybrid-hosting or self-hosting. Deploy our nodes on your infrastructure for your own autonomous operations—you decide how much you want to host and how much you want to leave to us. Additionally, you can use other cloud providers i.e. AWS, Microsoft Azure, GCP, etc. You can even run your own data center as you integrate with Chainstack services and embrace the power of our hosting solutions.
With Chainstack Subgraphs you get a state-of-the-art blockchain indexing solution. Web3 projects, and developers can query real-time blockchain data across multiple protocols without expensive infrastructure or a dedicated backend engineer team.
Developer APIs, marketplace, app-chains, and more
We have a debug and trace API so you can inspect the chain state for debugging and logging data, and a MEV API to simulate transactions with access to Flashbots, giving you the space to experiment and run tests with throughout the development phase of your project.
And if that still isn't enough, you can browse around our marketplace and find the comprehensive tools that specialists use to help launch your project even further. Get real-world data on-chain with an oracle, improve security, or just find a better way to manage all your HODLings.
BUIDL the next-gen DApp that your customers will so adore. Sometimes, all it takes is an explosive start with an efficient app-chain setup that is perfect for your needs:
To further enhance your development experience and keep you ahead of the curve, we offer you early access to some powerful upcoming features, including:
Our IPFS Storage allows you to easily store and retrieve files on blockchain nodes. Nothing ruins the user experience for a DApp like a lagging management system that slows its functionality. You need the fastest content delivery network available. Here, your files are encrypted, stored, and distributed on a globally distributed network—with no single point of failure and 99.9% uptime; your DApps can access the data they need anytime at lightning speed.
NFT API streamlines your development process and cuts your time-to-market. You can search, mint, and manage NFTs with one simple interface—fetch and analyze metadata, transaction history, floor prices, and more.
Whether you're BUIDLing DeFi, GameFi, NFTs, or other DApps, our solutions got you covered.
Affordable commitments fit for any budget
The operational costs of securing blockchain networks are considerable (the engineering hours alone can easily be an $100,000 annual expenditure), but with the help of our exceptional engineering, maximizing both value and performance is well within reach. And with custom-tailored plans fit for every budget, sky-high ROI is that much more accessible to Web3 BUIDLers worldwide.
Start your expedition into Web3 now with our commitment-free Developer plan for introduction-rate access to full elastic nodes. Take full advantage of the 3M requests included in the subscription.
If your endeavors require more steam for the engine, rest assured that all of Chainstack's pricing tiers are pay-as-you-grow to give you exactly that. You will get the best price-to-performance ratio, regardless of the size or stage of your project.
Ready for your use, you will find 20M API requests available to you with the Growth plan. If you require more and opt for the Business plan, then you will receive 140M API requests plus no restrictions for dedicated nodes with this option and higher.
The sky is not the limit, in fact there is no limit. If you need additional requests, we give them to you for as little as $5 per million API requests beyond the first 20M—if you don't want to compute the costs in your head, then estimate the costs with the usage cost calculator here.
Streamlined blockchain infrastructure for your Web3 journey to success
The ability to transact and communicate at technology's rapid pace is both a demanding task and a costly expenditure. Chainstack is equipped to handle that part for you. The resources that you save by offloading complex backend responsibilities to a dedicated team of IT engineers expedites your development process to get your products to the market.
Business thrives on momentum, therefore you cannot afford anything that slows it, especially a congested network. Neither success nor failure can be guaranteed, but it is certain that fast and reliable platform operations help build trust in your product—this makes success much more imminent.
Leverage the power of groundbreaking blockchain infrastructure to your advantage. Stand well above the competition with a firm, robust foundation for you to BUIDL on. And the key to cutting-edge technology that paves your way towards success across the digital wilderness is now within your reach.
Web3 is an excellent opportunity for business and development, so don't venture out by yourself. Experience the hero's entrance into Web3 you rightly deserve and start BUIDLing swiftly as you break new ground moving forward in quest.
Sign up for free to start BUIDLing now!
Power-boost your project on Chainstack
Have you already explored what you can achieve with Chainstack? Get started for free today.
SHARE THIS ARTICLE