Brave new adventures in AI+Web3 with Eldarune and Chainstack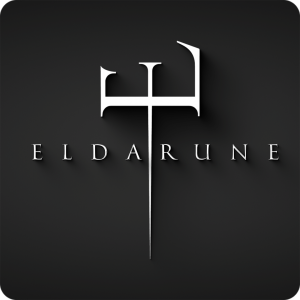 Eldarune is taking Web3 gaming to new heights with AI
Eldarune is an ambitious RPG and arena game that immerses players in a Medieval fantasy world. With stunning high-resolution 4K graphics and play-to-earn game mechanics, this title brings another layer of realism to AI+Web3 gaming. It leverages the features of the blockchain for its own in-game token and to store all game assets as Non Fungible Tokens (NFT) on-chain.
Pushing the boundaries of Web3 gaming, Eldarune introduces a game experience tailored to experienced gamers, as it combines sophisticated gameplay elements with an innovative use of NFT technology. In working to build a robust and sustainable in-game economy, Eldarune has created its native token ELDA for players to conduct transactions with each other. Players can earn ELDA by completing various quests and challenges in what is called a play-to-earn model of gaming.
Eldarune – Calm Before the Storm
The team at Eldarune has sought out to create a complete package of a game, with top-tier gameplay and a storyline created to immerse players. The game features a multitude of levels, dungeons, and game bosses to defeat in order to earn in-game assets. There are additional player-vs-player battles to further test your gaming skills.
Combined with the power of the blockchain, Eldarune is not only raising the bar in gaming but they are also poised to bring an influx of new players into Web3 gaming. As the Eldarune team is successfully running its testnet stages as of this writing, they anticipate 10k unique players within the first six months of the full release.
Medieval fantasy RPG meets Web3 and NFTs
While the play-to-earn model is common in GameFi, what really makes Eldarune unique is their team's vision for gaming as it continues to gain momentum in Web3. Despite recent advances in game technology, there is still a long way to go before popular titles reach their full potential. Eldarune recognizes this and sets out to do just that—push AI+Web3 gaming to its potential.
Eldarune's focus on retention and engagement with their players has been a common practice in Web2 gaming, along with in-game currencies and virtual goods. Now with a transition to Web3, this has led the way to an exciting AI+Web3 ecosystem for players to create and generate value with their gaming achievements as they become NFTs. Here, the players have complete ownership of their in-game assets and achievements, where they can upgrade their NFTs and rent them out to other players for certain missions.
Now, just like traditional GameFi there's the finance part. Eldarune offers active earning opportunities via PvP battles, campaigns, competitions, token drops, and NFT rewards. There are also passive earning options with staking ELDA, NFT lending, farming, and liquidity provision. All of this keeps players invested for the long term, which provides a sustainable economy within a virtual world but with real-world value.
Eldarune offers an unparalleled gaming experience, combining four unique and engaging game modes, real player-to-environment mechanics, massive NFT utility for characters, items, and upgrades—all within a fair play gaming environment.
Tackling multichain performance woes
Eldarune is a multichain project, therefore the ability to create nodes for any blockchain must be a quick and intuitive process. Also, a game of this magnitude needs to operate smoothly for its players to be satisfied with the gaming experience.
This means that any rate limits or bottlenecking needs to be resolved before that can happen. Even with a highly experienced team of developers at the helm, Eldarune needed a fast and reliable infrastructure to build their opus on.
Eldarune had previously tried other node provider services but were not getting what they needed. With their team's background in defense and telecom, they made the matters of security and speed of paramount concern for their project.
A quick and easy fix with Chainstack
With Chainstack's secure transactions and web socket system, these offerings matched the Eldarune development team's priority of security and speed. Without any throttling or bottlenecking holding the development back, the team has been on track in their road map to create what could be the game that sets the standard for AI-Web3 gaming RPGs.
Resolution summary
Eldarune is a demanding game that requires fast and secure multichain support to process high volumes of real-time transactions to ensure smooth gameplay.
This led to bottlenecking and complicated node management, which created difficulties that even the most experienced development team struggled to resolve.
The Eldarune team connected with Chainstack to find a better solution, with an emphasis on security and speed.
Chainstack's easy node management and high-powered web socket system proved to be the perfect remedy to address these needs.
This resolved the issues and gave the Eldarune development team the missing pieces needed to further progress in their project.
Eldarune has enjoyed a smooth development process since then, without any bottlenecking, which has led to success on the testnet.
At the time of this writing, Eldarune is still in their testnet stage and making strides in their progress to release the full version.
Power-boost your project on Chainstack
Have you already explored what you can achieve with Chainstack? Get started for free today.
SHARE THIS ARTICLE