Newgem on Chainstack: Connecting emerging artists with demand for digital creations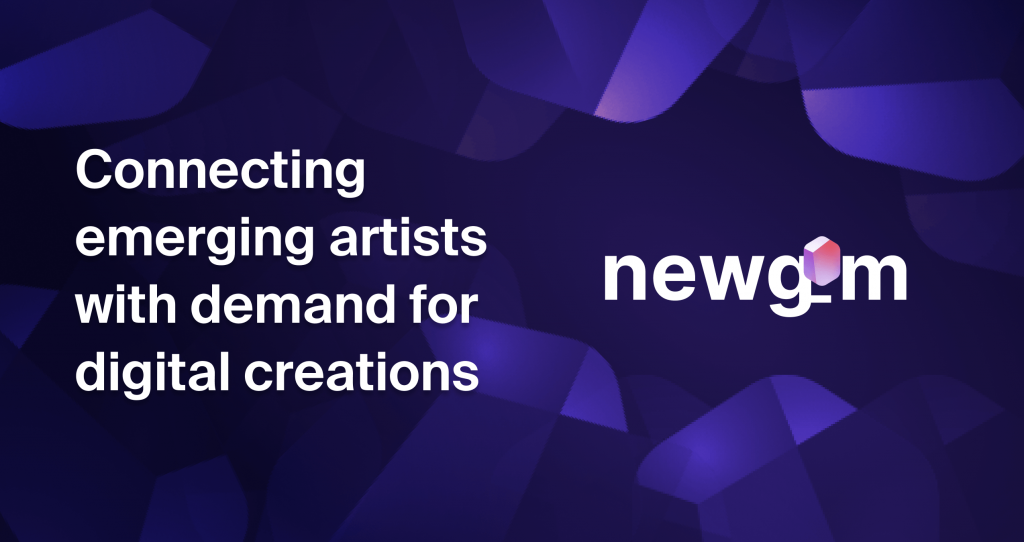 Newgem is a Europe-based marketplace for NFTs, emerging artists, and creators. The cross-chain platform helps users create, purchase, sell, and auction their digital creations on the Ethereum, Polygon, and Avalanche networks.
What is Newgem?
The Newgem platform serves to connect emerging artists and creators with the ever-growing demand for NFTs by means of direct on-chain access to create collections and trade them in an effective manner.
Developed completely in-house, Newgem offers an accessible easy-to-use interface that lowers the complexity of its operations with transparent cost structure that is anyone can understand. Currently, the platform offers layman's explanations for every step involved in the process within its documentation, further facilitated by relevant images and videos.
How did Newgem come across Chainstack?
When they kickstarted their search, Newgem needed a reliable node provider that can power their operations and listen to events emitted by their smart contract for the Ethereum, Polygon, and Avalanche networks.
To find a fitting option for their needs they crawled through relevant alternatives via search and consulted user opinions on YouTube. Some of them did not offer support for the chains they were looking to use, while others could not adequately match the user-friendliness or reliability criteria, they had laid out prior.
How does Chainstack's offer match Newgem needs?
Once the Newgem development team came across Chainstack, our platform seemed to be a perfect fit for all of conditions they were looking for. First and foremost, Newgem found that Chainstack services offered both HTTPS and WSS node endpoints, which was how they intended to connect to the RPC infrastructure in the first place.
Second, the Chainstack platform supported all the blockchain protocols their development team was looking to integrated – Ethereum, Polygon, and Avalanche. In turn, having the option to connect to all of these via both HTTPS and WSS was exactly what they needed for their backend implementation.
And lastly, considering Newgem was trying its best to avoid having to use multiple providers for doing the same thing, Chainstack came forward as the perfect option to adhere to this need.
Outcome
Thanks to the Chainstack platform's easy-to-use and self-explanatory UI, Newgem found no need to consult with our team in solving any woes when running their services on top our robust infrastructure. Because of this, their development team was able to onboard swiftly themselves, while settings things up for live operations on production.
What does Newgem like about Chainstack?
We saw no need for assistance from the Chainstack team in getting everything to run smoothly. Everything was laid out clearly so we could just follow the process and succeed in doing so with ease. After integrating with Chainstack services, Newgem operations have been running as smooth as butter.

Miguel Franco, CMO, Newgem
What does Chainstack like about Newgem?
Considering the exponential growth of NFTs within the Web3 landscape, seeing new solutions like Newgem that help further facilitate the entire process for both artists and buyers is certainly a welcome sight to behold. At Chainstack, we applaud such efforts, while looking forward to the next step in the development of NFTs within the larger Web3 ecosystem.

Eugene Aseev, Founder & CTO, Chainstack
Power-boost your project on Chainstack
Have you already explored what you can achieve with Chainstack? Get started for free today.
SHARE THIS ARTICLE