Coin98 on Chainstack: Fostering an ecosystem of Web3 applications across blockchain protocols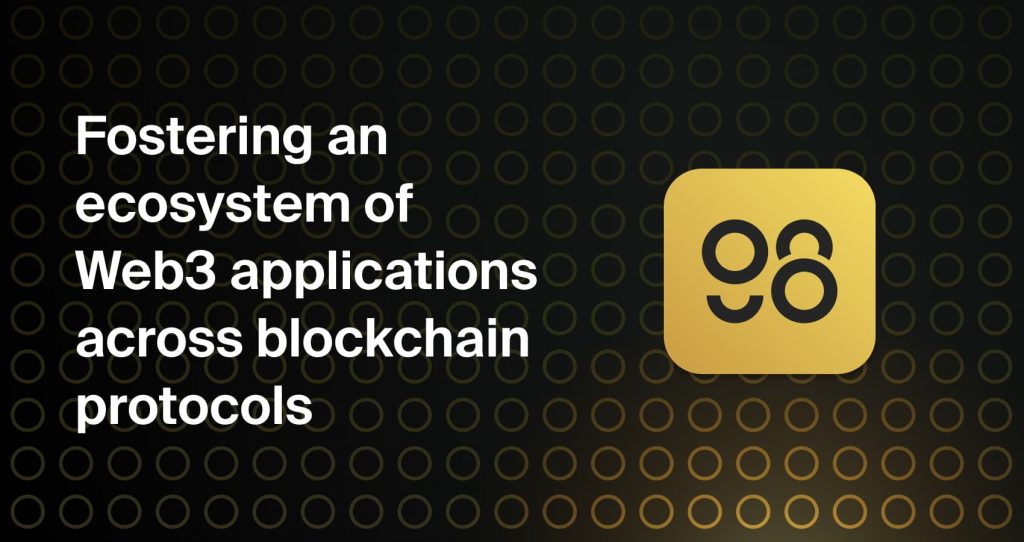 Coin98 Labs is a builder of DeFi solutions with a core focus on creating an ecosystem of protocols, Web3 applications and NFTs across various blockchains. As an Open Infrastructure Financial Services developer, Coin98 Labs aims to fulfil untapped demand and enhance the current DeFi experience for users.
What does Coin98 do?
Coin98's primary mission is to resolve common obstacles to mass adoption such as the case of high complexity in interaction with DApps and various DeFi protocols. It does so by developing a palette of innovative products such as the Coin98 Super App, Coin98 Exchange, Coin98 SpaceGate, Saros Finance, and other initiatives, currently in incubation.
These products combined form the Coin98 Ecosystem as a comprehensive solution that caters to all aspects of the DeFi experience across multiple blockchain protocols. While the Super App provides secure non-custodial storage for various digital assets, the Exchange powers instant swaps by aggregating liquidity with L2 access via Space Gate, and Saros offers low-cost staking and investment opportunities for their users.
Ever since 2020, Coin98 has garnered a significant user base of more than 2,000,000 across its products, generating over 3,000,000 transactions and $750,000,000 worth of trading volume. Not only that but throughout its journey Coin98 Labs has managed to integrate 50+ blockchain protocols already, making steady progress in bringing the Web3 space closer together.
How did Coin98 come across Chainstack?
On their way to successfully integrating over 50 blockchain protocols, Coin98 was looking for a robust Web3 infrastructure provider to meet the challenge of the ever-increasing user flow that came with it. That was especially true for EVM-based blockchains and hardware-intensive implementations on the Solana network.
Without a reliable partner that could help them tackle these challenges, the Coin98 team would have faced a snowballing issue, in terms of dropped requests and preventable service downtime. Not only that but because of the hindered delivery of services, Coin98 could have incurred significant damages to its reputation and thus creating more obstacles to its goal of mass adoption.
After polling for possible solutions, the Coin98 team came across Chainstack, as a reliable provider that could help them resolve such challenges on the go. Coming as a highly accessible, secure, and recommended platform, Coin98 reached out to us to support their efforts across the Web3 space.
How does the Chainstack offer match Coin98 needs?
To create a seamless user experience across their Web3 stack, Coin98 was in dire need of a high-performance infrastructure provider that could adhere to the demanding requirements of their use case. With Chainstack's help, the Coin98 team was able to successfully scale their position up on the DeFi landscape.
Working side-by-side with our team, Coin98 managed to apply our services to their implementations on Ethereum, Fanton, Polygon, Binance Smart Chain (BSC), and Solana in streamlining their initiatives there. This effectively solved the performance bottlenecks they faced and paved the way toward an outstanding user experience.
In doing so, Chainstack's offer became a match made in heaven for Coin98 as it allowed the team to focus on creating value with their product, instead of investing significant resources into doing everything by themselves. There was little need to reinvent the wheel, after jumping on the Chainstack bandwagon after all.
Outcome
Following the successful implementation of Chainstack's reliable infrastructure across the Coin98 Web3 stack, the team noticed significant improvements to the effective delivery of core services. Some of the most impactful changes occurred in areas relating to native swap, balance loading, tokens transfer, on-chain tracking, and other critical features of the Coin98 ecosystem.
With our help, Coin98 was able to meet the ever-increasing demand for their services and do so without compromising security and reliability. Chainstack's resilient infrastructure allowed them to continue on their journey to provide exceptional value and user experience with every product in their ecosystem.
In addition to the outstanding service deployment, our team was responsive and worked with Coin98 in resolving any challenges that occurred during the implementation process. This all culminated in the successful enhancement of the stability of Coin98's stack and allowed them to further scale their efforts more securely and efficiently than ever before.
What does Coin98 like about Chainstack?
Our team is constantly on the lookout for prospective projects that might assist us in improving Coin98 Super App performance and user experience on multi-chain. Chainstack is the ideal solution, with a stellar reputation for automation, standardization, and compatibility, rooted in low-latency & precision engineering. Chainstack infrastructure is capable of high-traffic stable transactions that result in a better product experience and performance for end-users. Coin98 Super App can rely on Chainstack to strengthen our core services, removing friction and allowing us to focus on developing essential product optimization.

Vinh The Nguyen, Coin98 Finance Co-Founder.
What does Chainstack like about Coin98?
One of the major obstacles before mainstream blockchain adoption is by far a seamless user experience for both the tech-savvy and the not. Seeing projects making steady waves in resolving such challenges is always a welcome sight, which is what makes it exciting to work with projects like Coin98 that push development in that direction.

Eugene Aseev, Founder & CTO, Chainstack
What is the most interesting engineering challenge in working together?
Considering the explosive growth of the Coin98 Super App in terms of adoption, user base, protocol integration, transactions, and swap volume, being able to cater to its need for high-performance infrastructure was an interesting challenge in itself. And as the product matured further these requirements scaled up with the demand.
By implementing Chainstack's robust offering, Coin98 was able to fine-tune critical metrics, prior to delivery to the millions of users they serve on a regular basis. Working together with our team, Coin98 successfully improved core metrics such as their native swap, balance loading, token transfer and on-chain tracking.
In the end, with the help of Chainstack's game-changing technology, Coin98 managed to take significant steps forward in fulfilling its vision of "Your Crypto Everything App." And in doing so, Chainstack took the vital role of supporting the blockchain innovations brought forward by the Coin98 team by delivering the utmost system performance and user experience across protocols.
Power-boost your project on Chainstack
Have you already explored what you can achieve with Chainstack? Get started for free today.
SHARE THIS ARTICLE