DeFiato on Chainstack: Resolving technical barriers for Web3 adoption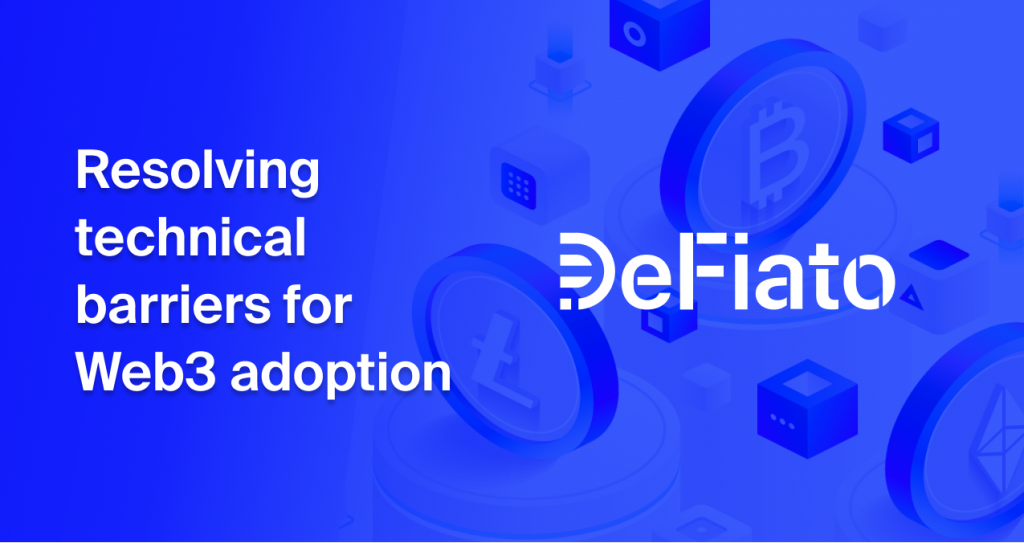 DeFiato serves as an accessible bridge that simplifies DeFi interactions for the end-user by reducing technical barriers and financial risk that is typically associated with dApps. With simplicity and user-friendliness at its core, DeFiato users gain access to practical services, such as yield farming in a single click. To accomplish this, the platform redirects all cumbersome processes for its users to the backend, like transaction payments or approval, and in doing so is able to deliver a 10-step procedure within one click of a button.
What does DeFiato do?
The DeFiato platform's primary goal is to resolve some of the key obstacles to mainstream blockchain adoption, such as lowering the barrier of entry and streamlining gas fees. It does so by offering a seamless user experience across the platform with its proprietary one-click-to-farm technology and pairing it with exceptional support.
Thanks to DeFiato's implementation users can fulfill the entire farming process, consisting sometimes of as many as 12 to 16 transactions in a single swoop. And while this is certainly a welcome sight already, the platform continues building on top of this steady foundation by offering a new NFT staking capability unlike any other DeFi/CeDeFi platforms out there, as well as an upcoming fiat on-ramp.
The on-ramp will allow users from all over the world would be able to transfer USD directly to the bank based in the US, and onboard their fiat directly into crypto. On the other hand, the new NFT staking capability allows DeFiato to work together with the plethora of NFT projects available on the market to introduce new functionalities to their products and enhance their roadmaps.
When it comes to supported chains, DeFiato fosters cross-chain functionality just as well, effectively bridging assets across the Ethereum, Binance Smart Chain (BSC), Polygon, Avalanche, Solana, and Harmony networks. Because of this, DeFiato has enjoyed swift growth in its user base, hosting as many as 100,000 registrations in the brief period since its IDO in early February 2022.
How did DeFiato come across Chainstack?
Considering the multi-chain support of DeFiato, their development team set out on a search for an easy-to-use platform that could help them integrate the blockchain stack they were looking to target. But that would hardly be enough, should the infrastructure provider fall short of delivering a stable performance across their desired networks.
That is why, the provider they were looking for had to have a reputation for low downtime, regardless of protocol. Such provider would ensure that DeFiato team could work efficiently, allowing them to provide exceptional service to their users and help achieve its vision to be the leading DeFi platform.
After evaluating all the available options, DeFiato found our services standing out from the rest when it came to stability for all supported networks. This led their team to see a robust and trustworthy partner in Chainstack that is there to help them achieve exceptional performance.
How does Chainstack's offer match DeFiato needs?
DeFiato was happy to discover just how easy it is to use the Chainstack platform in deploying blockchain infrastructure quickly and effectively. Without the complicated setup that usually comes with such processes, the DeFiato development team could shift valuable resources towards delivering a seamless user experience with every product iteration.
And the best thing about it? They did not have to choose between stability, protocol support, and cost, thanks to the flexibility of Chainstack's services and pricing. In turn, this allowed DeFiato to significantly reduce the time to market for their services and do stress tests in just a few clicks.
What does DeFiato like about Chainstack?
"Chainstack simplifies our integration process by providing us the infrastructure that we need to work seamlessly. Truly a reliable solution to blockchain integration with reasonable pricing."

Sung Nguyen, CTO, DeFiato
What does Chainstack like about DeFiato?
"Improving accessibility is a crucial factor for the successful development of blockchain technology. That is why initiatives such as that of DeFiato play a key role in moving the entire Web3 landscape forward."

Eugene Aseev, Founder & CTO, Chainstack
Outcome
DeFiato leveraged Chainstack's robust infrastructure to create more opportunities for scaling up their operations and do so at a reasonable cost that fits their budget. Because of just how accessible node deployment is on the platform, the development team was able to streamline the integration process and thus enjoy a significant boost to their overall time-to-market delivery.
Chainstack delivered on the expectations of their team, bringing much relief, considering stability was one of the top priorities. In turn, this allowed them to expand the platform's capabilities and support multi-chain operations with ease.
DeFiato saw few obstacles in integrating the platform with our services. With comprehensive documentation and exceptional node performance, their team has not experienced any bottlenecks during operations, successfully handling everything internally.
Power-boost your project on Chainstack
Have you already explored what you can achieve with Chainstack? Get started for free today.
SHARE THIS ARTICLE