CertiK slashes Ethereum archive costs by 70%+ while fortifying Web3 security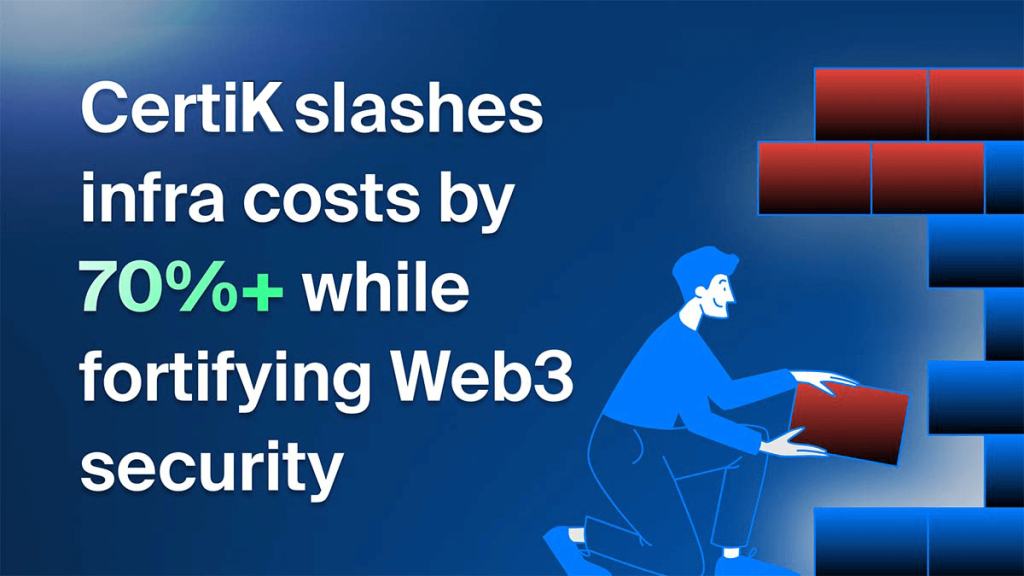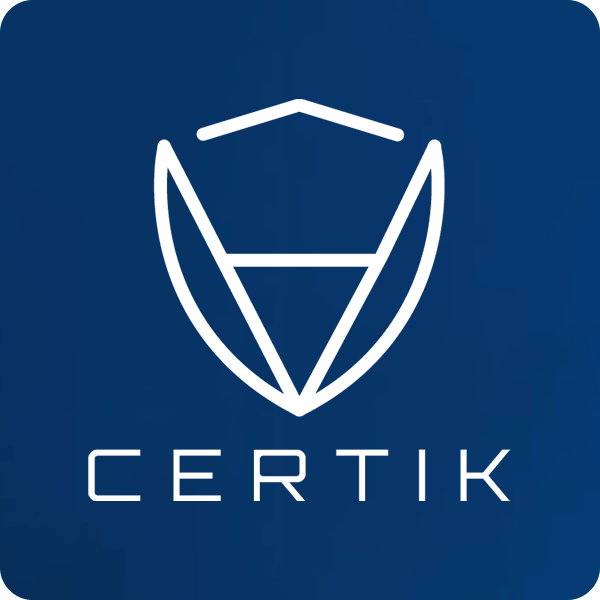 Working with Chainstack helped us cut our infrastructure costs by over 70%, all while tackling intricate challenges in Web3 security. They've been an invaluable asset every step of the way.

Map Shen, Head of Platform at CertiK
In the context of recent history's digital transformation and the even more recent rise of blockchain technology, cybersecurity has taken on unprecedented importance. While blockchain technology offers elegantly simple solutions to complex problems, it also harbors intricate complexities—complexities that can sometimes lead to security vulnerabilities.
Innovators like CertiK have emerged precisely because of these challenges. Established in 2018 by professors of computer science from Columbia and Yale, CertiK has rapidly become a cornerstone in blockchain security. Its foundational mission is to deliver uncompromising security solutions for the rapidly expanding Web3 ecosystem.
CertiK specializes in exhaustive smart contract audits and provides innovative security tools such as Skynet. These initiatives are laser-focused on eradicating vulnerabilities and bolstering security protocols, all while fostering trust and reliability in the Web3 environment.
Join us for an in-depth exploration as we scrutinize CertiK's offerings, examine its challenges, and reveal the instrumental role of Chainstack.
What is CertiK?
CertiK stands as a major player in blockchain security, fortified by an expert team passionate about raising the standard of security and transparency across the Web3 world. Their comprehensive service suite ranges from meticulous smart contract audits to real-time monitoring via proprietary tools like Skynet.
Central to CertiK's operations is an exhaustive smart contract auditing process. Utilizing a unique methodology that combines thorough manual reviews with mathematical models, including formal verification, they identify vulnerabilities in blockchain code. Their rigorous approach has enabled the auditing of more than 4,460 projects, uncovering over 68,000 security issues.
Beyond smart contracts, CertiK also specializes in auditing Layer 1 chains, paying close attention to underlying protocols. This holistic approach strengthens the security of entire blockchain ecosystems.
Further augmenting their services, CertiK conducts robust Web3 penetration testing. This strengthens the security of wallets, exchanges, and DApps, while adhering to industry standards such as OWASP.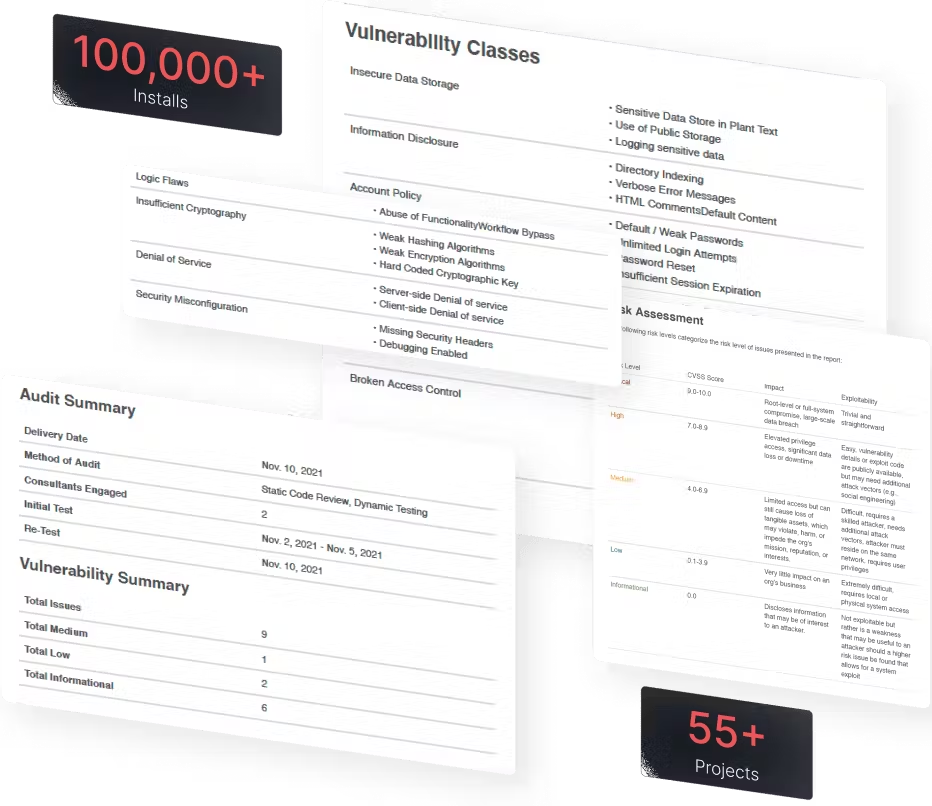 CertiK solutions beyond the audit stack
A standout feature is Skynet, CertiK's comprehensive security analysis platform. Operating continuously, Skynet monitors both on-chain and off-chain data, assisting projects in improving their security metrics and building community trust.
Skynet is an advanced asset monitoring tool. With customizable alerts and round-the-clock support, Skynet empowers clients with unparalleled control over their digital assets.
CertiK also emphasizes education, offering learning resources and risk detection tools that equip clients to preempt market risks effectively.
In summary, CertiK serves as a blockchain security powerhouse, providing a broad array of services—from in-depth audits to real-time monitoring and educational resources.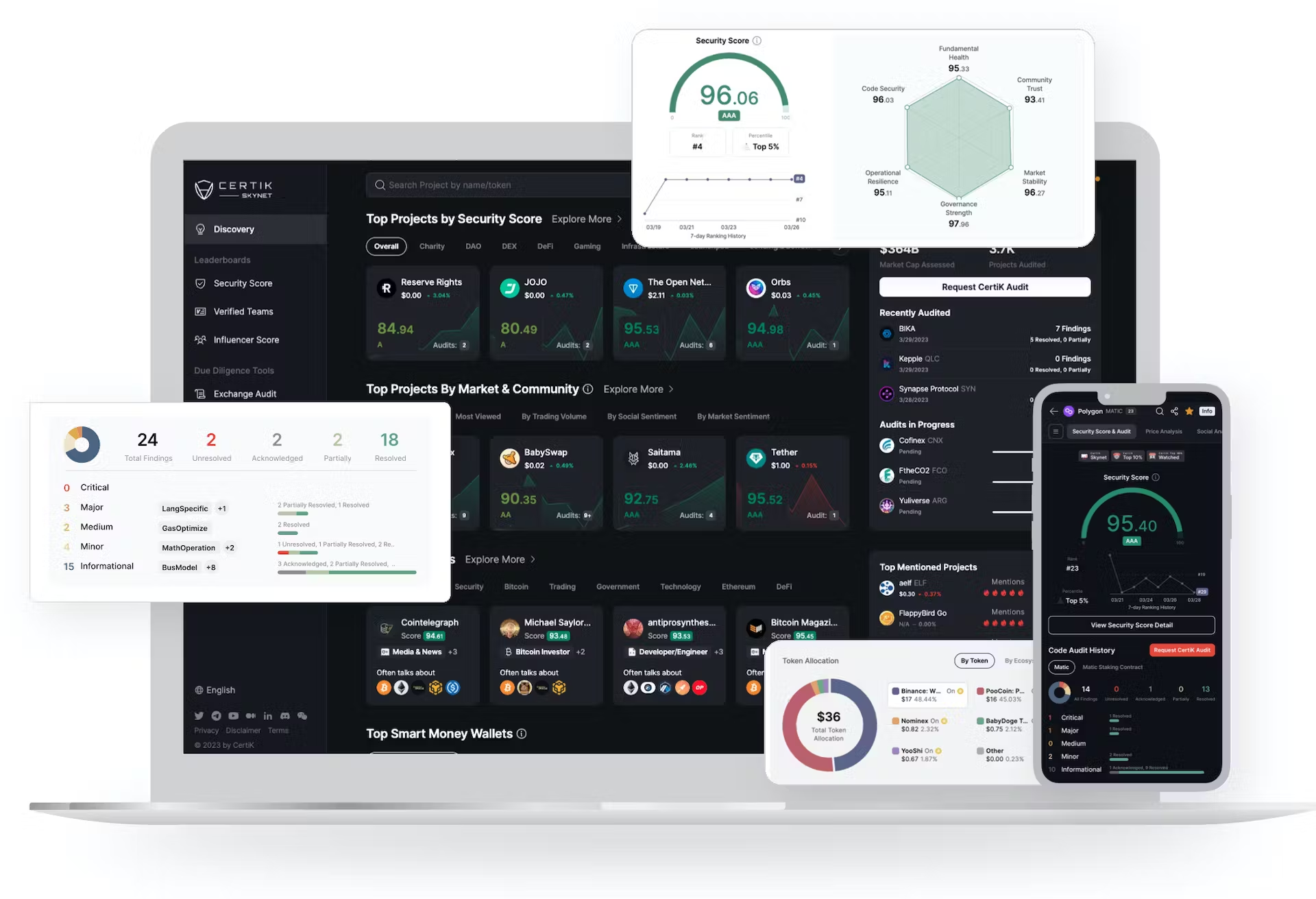 Why CertiK chose Chainstack as its RPC provider
CertiK had already established a proven track record for itself. The challenge for us was to stand out among the other RPC providers they had previously engaged with. Our broad protocol support, reliable archive nodes, and exceptional price performance had initially caught CertiK's attention based on positive reviews they had heard from their industry peers.
Understanding the specific challenges CertiK faced, we realized that Chainstack's offerings could be the perfect solution. Our pricing model and our highly-scalable archive nodes stood out as distinctive advantages and despite the fierce competition from renowned RPC providers, our value proposition resonated with CertiK's needs.
A critical component was our proactive move: repositioning the request units (RUs) CertiK required from full nodes to archive nodes, even before our new pricing model was officially rolled out. This flexibility, combined with our transparency in showcasing the true benefits of our services, was instrumental.
As a result, CertiK recognized Chainstack as the right partner for them. Since forging this partnership, we've been collaborating more closely, unlocking new opportunities like exploring additional services such as Subgraphs.
From a customer perspective, this partnership with CertiK means they can now offer a sturdier product portfolio to their clients, reinforce their security measures, and broaden their business horizons—all thanks to efficient cost modeling and our committed support. We take great pride in enabling CertiK to fully utilize the capacity of our platform and seeing them grow.
CertiK on Chainstack in numbers
What does the Chainstack and CertiK partnership look like in numbers? Let's illustrate our story with usage stats accordingly.
CertiK operates a significant number of 26+ active elastic Chainstack nodes, harnessing not one, but eight blockchain protocols. The traffic across these protocols is also spread out relatively evenly, with Arbitrum dominating with 2B+ requests, followed by Polygon in second place with half that at around 1.2B+, BNB Smart Chain in close third, sitting at 1B, plus Avalanche and Bitcoin together at 1B as well. Ethereum, Fantom, and Solana form the tail for a tally of approximately half a billion.
The interplay between Chainstack and CertiK isn't just diverse in the protocols used but also in geographic reach. Requests came in from several regions, including Ashburn, Dallas, multiple EU-based locations, and US East. The most significant requests came from the EU3 region, with a whopping 2.5B+ calls, then Dallas with 1.5B+, followed by Ashburn and London with roughly 1B+ each. Trailing at the back are France, US East, EU1, and Amsterdam, together forming a segment of just under half a billion as well.
Our relationship with CertiK is not just about providing a service; it's about empowering them to optimize their offerings and explore new lines of business. It's crucial to us that CertiK can provide high-quality products backed by our reliable RPC infrastructure and the best measure of success is not just about what we do for CertiK, but about what CertiK has achieved using Chainstack infrastructure.
Conclusion
The Web3 space is fraught with security challenges, and CertiK's work stands as a vital countermeasure. Our collaboration with them has not only resolved specific issues but also offered broader lessons for both parties.
At Chainstack, we believe every challenge is an opportunity for growth and learning. This collaboration with CertiK is a testament to that belief — proof that no hurdle is too high when we put our joint efforts towards a solution.
Navigating the world of Web3 security is no easy task. But with our collaborative efforts and commitment to providing holistic security solutions, we're more confident than ever about our shared journey towards fostering a secure and vibrant Web3 ecosystem.
Power-boost your project on Chainstack
Have you already explored what you can achieve with Chainstack? Get started for free today.
SHARE THIS ARTICLE