TrustPad on Chainstack: Fostering secure funding opportunities for web3 projects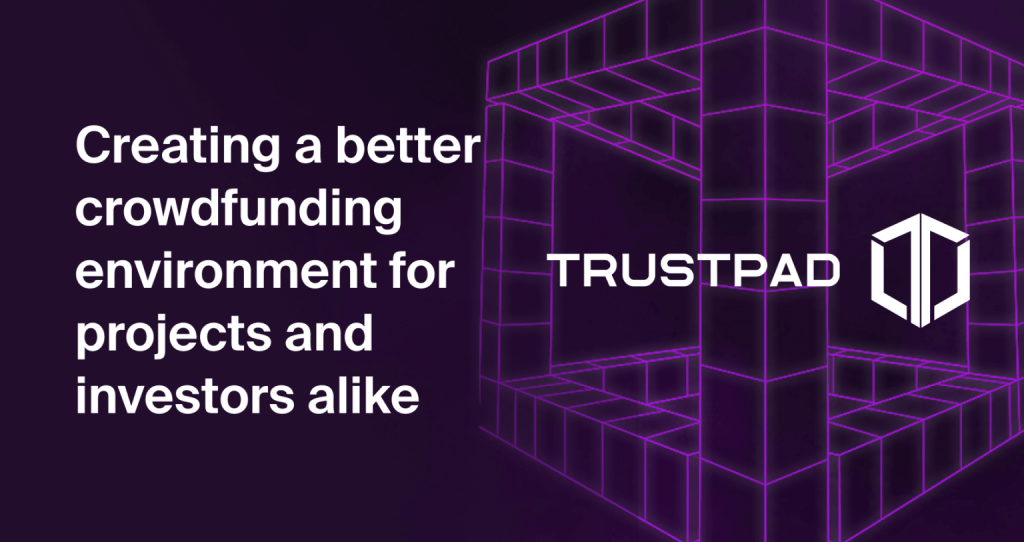 TrustPad is a decentralized platform that allows for the crowdfunding of projects. The platform is built to support a range of different blockchains, making sure that quality projects can get access to vital starting resources, regardless of protocol. As a result, TrustPad is quickly becoming the go-to platform for crowdfunding projects.
What does TrustPad do?
TrustPad provides a comprehensive ecosystem for project creators and investors to interact with one another and create a more efficient and trustworthy marketplace. It is unique in that it allows for the pledging of tokens to gain access to promising projects. This provides an added layer of security for early-stage investors, as they can be assured that they are getting priority access to potentially high-yield projects.
The platform solves the problem of determining which projects are worth investing in by performing thorough due diligence on each applicant. In doing so, it protects investors from bad actors and unsuccessful launches, as the TrustPad community is always the priority.
To date, TrustPad has successfully launched over 100 projects, raising over $20 million in the process. These projects have seen an average return on investment (ROI) of 286x, with some sales reaching more than 2000 participants.
How did TrustPad come across Chainstack?
TrustPad needed a reliable infrastructure provider that could support its resource-heavy operations on Binance Smart Chain (BSC). They had tried their best efforts to work with public BSC RPC nodes, which they proved to be too unstable for their use-case. With regular interruptions to TrustPad services and lag being a common occurrence, the TrustPad team needed a better alternative.
So, they set out on a quest to find a robust infrastructure provider with the capability to support the demanding operations they were looking to perform. After trying out several alternatives for BSC node deployment, they discovered that Chainstack was the only option that could adhere to all their initial requirements and do that affordably at scale.
How does the Chainstack offer match TrustPad needs?
Facing an overwhelming flow of requests daily with regular interruption to their services and lag being common, TrustPad could only move forward with support from a dedicated managed setup. Such issues are critical for the effective performance of launchpad blockchain platforms, as they interfere with the fundraising process, leading to potential loss of funds for projects and users alike.
So, primarily, TrustPad needed a reliable option for high volume and velocity read/write access to the network. This proved to be an interesting challenge for Chainstack, considering that every project listing on their platform generated a significant volume of requests to the blockchain, regardless of how well its operations are streamlined.
This paved the way for TrustPad towards Chainstack's robust and flexible BSC node service that was a perfect fit for their budget and demanding use-case. After giving the shared node offer a go for a few weeks, they discovered it offered both the stability and the capacity they were looking for to scale up their efforts.
Outcome
Following the promising trial results of the shared node service, TrustPad moved forward to leverage the extra performance the dedicated option provided. This was a welcome opportunity for their team, especially due to how accessible, transparent, and affordable the entire setup was for them.
With Chainstack's robust infrastructure to support their operations, TrustPad successfully began handling the 30M+ requests waiting to be processed daily. Our deployment offered the stability they were looking for while giving them the opportunity to monitor vital KPIs in real-time like usage, calls, and error reports.
This meant that the special handlers they had built to requeue failing requests were no longer needed, allowing a smoother and more responsive experience when using the platform's UI. Overall, TrustPad was able to reduce the number of dropped requests by a compelling margin between 300% and 500% and thus create a better environment for both projects and investors alike.
What does TrustPad like about Chainstack?
Our users are now able to consistently experience a smoothly running platform with fast loading times when using TrustPad. No more nasty surprises like funds going missing and transactions dragging out for unfathomable times. Thanks to Chainstack we have a pleasant and stable user experience – the most important thing for everyone involved by far."

Double Trouble, TrustPad
What does Chainstack like about TrustPad?
By creating a transparent, secure, and accessible launchpad platform, TrustPad has become a valuable contributor to the development of the web3 landscape. Great ideas need equally impressive funding opportunities and TrustPad is there to welcome them with open arms.

Eugene Aseev, CTO & Founder, Chainstack
What is the most interesting engineering challenge in working together?
One of the most significant challenges TrustPad encountered before coming to Chainstack was being able to handle the heavy load on infrastructure that is generated by the platform. Even a few failed requests could potentially cause interruptions in their service, from small-scale ones like UI errors to those of disastrous proportions, affecting the flow of purchases.
These circumstances made the seamless management of calls a prime focus for Chainstack. That is why, when the TrustPad team was faced with an out-of-sync node that stopped replying, forcing them to revert to a backup shared node, we swiftly moved in to resolve the situation.
With the issue out of the way, TrustPad could feel relieved, knowing their platform's services were operating smoothly as intended once again. And most importantly, this time they did not have to face an ever-increasing mob of dissatisfied users and project representatives.
Power-boost your project on Chainstack
Have you already explored what you can achieve with Chainstack? Get started for free today.
SHARE THIS ARTICLE