Developers can't get enough of Global Elastic Nodes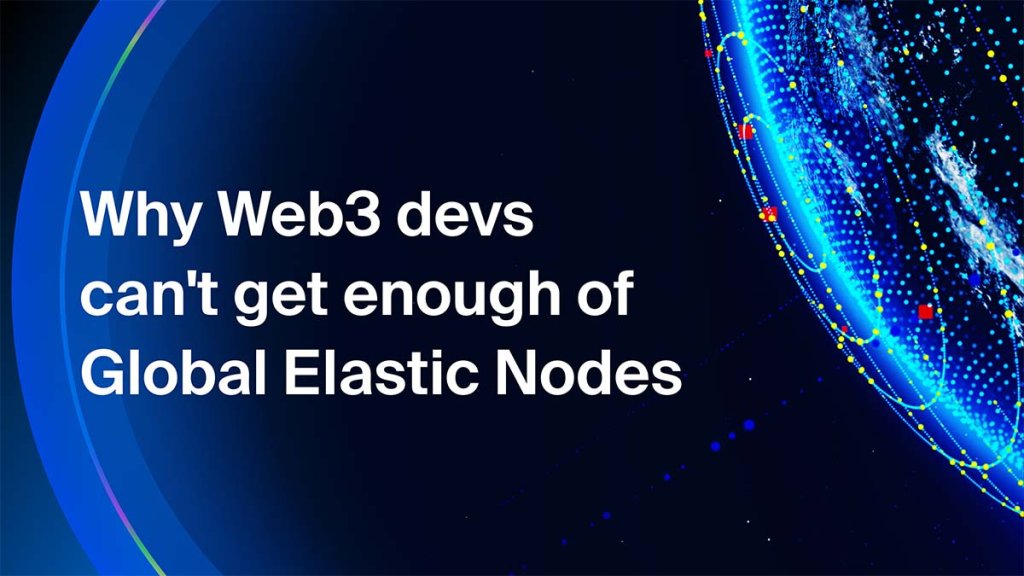 We all have been minting, swapping, bridging or interacting with DApps, and get frustrated with latency issues and network congestion
But what if I told you there's a solution that has been the preferred choice for developers of late? That's our Global Elastic Nodes for you, the unsung heroes of Chainstack infrastructure.
Let's jump straight into why they're such a big deal and how they've been smashing records.
What makes Global Elastic Nodes so special?
They use geo-load balancing to route your requests to the closest server, slashing latency and boosting performance.
And if one goes down? Another takes its place! These nodes adapt in real time, switching to the one that's to keep your project humming along.
Why you should be paying attention
Web3 is an exciting space, but it's not without its headaches. Performance and reliability can often make or break a project. That's where Global Elastic Nodes offer a competitive advantage for Web3 developers.
They offer a level of global connectivity, scalability, and reliability that's hard to beat. Plus, they've got robust protection against DDoS attacks, so you can focus on what really matters: your project.
The quiet achievements you might have missed
Sure, let's dive into the stats. Global Elastic Nodes have been absolutely crushing it since they launched in late June.
In just two months, Chainstack GENs have processed tens of billions in monthly requests!
What do these numbers actually mean?
So, billions of requests are cool and all, but what's the real impact?
Today, GENs represent north of 10% of our elastic nodes request usage. We expect this trend to growth, making it clear Global Elastic Nodes are the preferred choice for developers.
It shows how much the Web3 community is leaning on this technology.
Why this matters
You might be asking, "Okay, but why should I care?"
These aren't just vanity metrics. They're a sign of how Global Elastic Nodes are making life easier for everyone across the blockchain landscape and offer a glimpse into the stability and peace of mind that this incredible piece of decentralized technology delivers to the Web3 developer community.
Whether you're a seasoned developer or just getting your feet wet, these nodes ensure you're getting top-notch performance.
What's on the horizon?
Don't think we're just sitting back and admiring these numbers. We've got some killer updates in the works to make Global Elastic Nodes even more awesome.
Coming soon, you can expect features like …archive nodes support, debug & trace requests support, and a slew of new protocols. So, stay tuned.
Bringing it all together
In a nutshell, our Global Elastic Nodes have been setting a new standard in Web3 performance and reliability.
With their impressive track record, they're not just changing the game; they're changing how we play it. So, isn't it time you experienced what all the fuss is about? Start your BUIDL for free today!
Power-boost your project on Chainstack
Have you already explored what you can achieve with Chainstack? Get started for free today.
SHARE THIS ARTICLE