Chainstack announces support for NEAR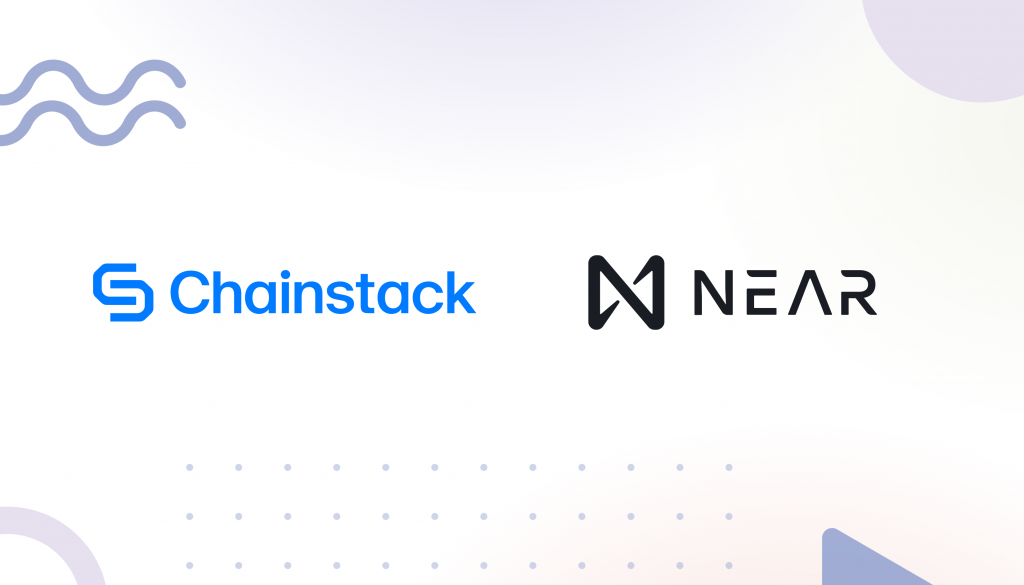 We are excited to announce that Chainstack is now supporting NEAR protocol. Moving forward, developers and enterprises of all sizes will be able to deploy, run, and manage nodes on NEAR much more easily.
NEAR champions initiatives that can bring more options for users, and help advance NEAR's mission to bring about mass adoption. Chainstack's goal to make running nodes simply aligns with that vision.

Marieke Flament, CEO, NEAR Foundation
With Chainstack, anyone can conveniently access a full elastic node on NEAR in just a few minutes, avoiding time-consuming, laborious infrastructure work and, most importantly–regaining the time to focus on building exciting and innovative tech for their projects.
What is NEAR?
NEAR was founded in August 2018 with the mission to offer a platform for developers that can be scaled to mass usage and is both user-friendly and climate and carbon neutral.
NEAR is a Layer 1 protocol that combines a Proof-of-Stake consensus mechanism with a horizontal scaling approach through sharding. So, let's take a better look at what this means for all developers wanting to build on NEAR.
Building on NEAR
NEAR combines a Proof-of-Stake consensus mechanism (called Doomslug) with a sharded infrastructure (called Nightshade) to scale transaction throughput. With sharding, NEAR splits the network into parallel sub-networks, or shards, and dynamically distributes the computation, yet it maintains a single chain of data; this allows for an overall greater network's processing capacity. See Doomslug and Nightshade.
Because of this, transaction fees are extremely low, typically at less than $0.01, and the finality is at near second time.
Thanks to the Rainbow Bridge, NEAR allows users to transfer ETH back and forth between Ethereum and NEAR seamlessly. See Rainbow Bridge.
With Aurora, an EVM-compatible Layer 2 scaling solution, NEAR enables all developers to launch and scale their Ethereum decentralized applications on NEAR's network. See Aurora.
Finally, NEAR provides all developers with an integrated developing stack of tools that features:
How to use NEAR on Chainstack
To use NEAR on Chainstack, log into the Chainstack console, select a cloud provider, and deploy a node in any global location that best suits your needs—consider latency, for example.
With Chainstack, developers and enterprises wanting to build on NEAR can now deploy, run, and manage their nodes all from one single, seamless platform. Chainstack makes running blockchains at scale truly effortless for everyone.
Be one of NEAR's earliest adopters and capitalize on this to win its first users. Start building with Chainstack today and add the value you need without compromising on speed or security.
Pricing
Thanks to its world-class engineering and lean infrastructure, Chainstack is able to provide extremely affordable and flexible pricing for NEAR nodes.
Discover this yourself by exploring our introductory pricing for NEAR, which offers elastic full nodes starting at $0 per month on the Developer plan, along with 3M requests included.
Subscription tiers are purposefully structured to be price-competitive and cost-efficient, supporting all projects and use cases in different stages and types.
The Growth plan provides 8M requests, and the Business plan offers 20M requests.
Unlimited requests are available on all dedicated nodes deployed starting on the Business plan.
For all requests beyond those included in the plan, the price for the first 20M extra requests is $0.1 per 10K requests, then $0.05 per 10K requests. See the complete pricing information and try our handy price calculator.
Making Web3 easier and better
Chainstack's mission is to deliver high-performance, secure, and robust infrastructure solutions to address the scalability issues of many protocols and chains in order to make Web3 truly available to everyone.
NEAR is purposefully built with a focus on scalability, performance, and interoperability—with both users and developers in mind. At Chainstack, we are thrilled to be able to support all developers wanting to build on NEAR, providing them with a way to launch and scale their applications much more effectively and, ultimately—open the doors to Web3 for more people.

Eugene Aseev, Founder and CTO of Chainstack
Chainstack's enterprise-grade, easy-to-use infrastructure, tools, and services enable developers and project teams to focus on developing breakthrough blockchain solutions and apps by reducing friction and improving operational operations.
Adding Chainstack's enterprise-grade infrastructure to NEAR's ecosystem accelerates blockchain adoption, paving the way for a more connected and efficient future in which projects and end-users can benefit from decentralized applications' innovative power while also enjoying higher performance and lower fees.
Have you already explored what you can achieve with Chainstack? Get started for free today.
SHARE THIS ARTICLE