Chainstack announces support for Aurora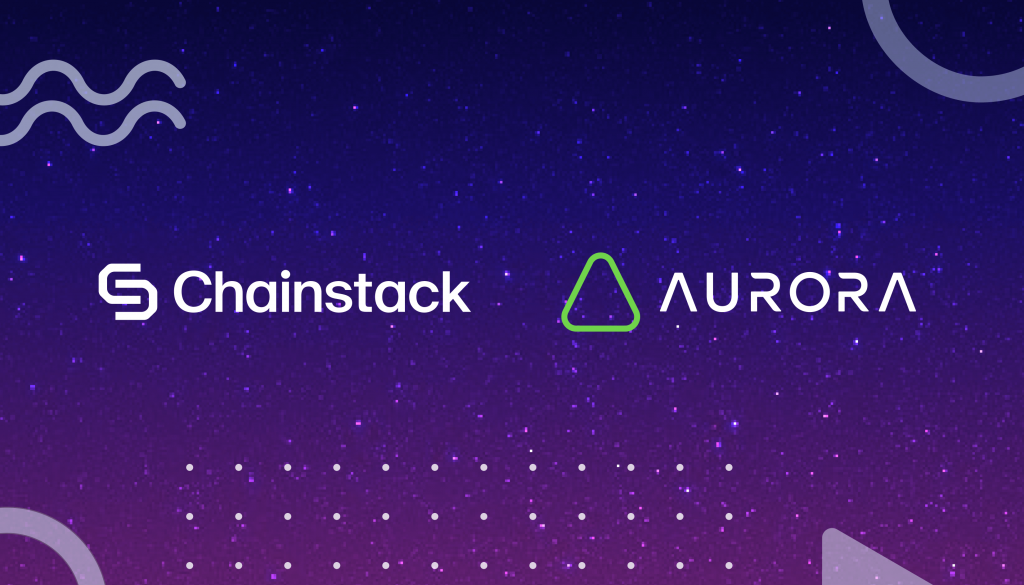 Following NEAR's recent addition to Chainstack's list of supported networks, we are thrilled to bring you its tandem partner too—Aurora. This means that you are able to launch your own Aurora node as an available option under all subscription plans just as well.
Deploying an Aurora node, building, and scaling decentralized solutions on top of it is now that much more accessible with the help of the reliable high-performance infrastructure that Chainstack brings to the table. So, let us lift the stressful burden that comes with running nodes yourself and free more time for efforts that are better put toward the progress of your project.
Aurora Labs have always put the building and scaling of decentralized solutions through its infrastructure as a top priority. That has now become even more more accessible with the help of our new partner, Chainstack—that brings reliable high-performance infrastructure to the table which makes the processes more easier, faster and much more secure.

Alex Shevchenko, Aurora Labs CEO
What is Aurora?
Ever since its first steps in 2021, Aurora has been making steady strides to reach its vision of delivering an end-to-end solution for Web3 builders, looking to drive further scalability and throughput toward their operations with complete EVM-compatibility. The platform's exceptional performance delivers significant improvements to the cost of every interaction, creating a streamlined experience for all.
Despite its rather recent entry, there is now more than $180M of total value locked within the protocol, generated from the active contribution of 179 projects that compose its ecosystem. That is why it should come as no surprise to find Aurora among the go-to choices for developers, searching for the means of powering demanding Web3 applications that avoid the dreaded network clogs.
Building on Aurora
With the SputnikVM fuelling its core, Aurora plays a crucial role in extending NEAR's Nightshade sharding and the Doomslug BFT to fulfill the needs that many other EVMs may suffer from. Thanks to the wide cross-chain interoperability that the Rainbow Bridge is powering, Aurora builders can enjoy streamlined interactions with external networks just as well.
The chain's powerful set of features has successfully allowed it to achieve an average block time of a single second and finality in mere two. This lightning-fast transaction processing, brought even more stability and efficacy to the network.
At the same time, the protocol provides developers with additional flexibility and freedom of choice when it comes to the language of their contracts just as well. While NEAR's JavaScript, Rust, and AssemblyScript are great, Aurora's Solidity would be a much more welcome sight amongst those looking to enjoy the same developer experience they've always known and loved, as Ethereum-natives.
How to use Aurora on Chainstack
You don't need to be a rocket scientist to gain access to the Aurora network with Chainstack. Quite the contrary – all it takes is an easy action set of three:
In turn, having these available within a single Chainstack dashboard creates a streamlined experience for both developers and enterprises to enjoy, while deploying, running, and managing the nodes that give them access to Aurora's features.
Take this chance to claim your rightful place amongst the early adopters of Aurora and supercharge your project operations with Web3 infrastructure that is as exceptional as it is robust.
Pricing
There is little need for compromise—enjoy affordable commitments matching both your budget and your needs with Chainstack. Thanks to avant-garde engineering and revolutionary infrastructure, reducing overhead costs of running Aurora nodes while maximizing their effectiveness is just a few clicks from becoming your reality.
That is why we invite you to see it for yourself and take advantage of the commitment-free Aurora introduction rate for full elastic nodes under the Developer plan with 3M requests available as part of the bundle.
Should you prefer to get a head-start, however, you will be happy to discover that all plan tiers are also tailor-made to give you plenty of bang for your buck. This makes node deployment for any project size or stage both flexible and price competitive.
On one hand, the Growth plan grants you access to a set of 8M requests available at your disposal. On the other, opting for the Business one comes with 20M in total with the extra benefit of having no limits for dedicated nodes, which also applies to higher tiers.
And should you reach the cap, you can always claim additional requests at $0.1 per 10K for the first 20M and half that price at $0.05 per 10K for amounts beyond the first 20M. Don't start counting yet hop onto the dedicated pricing page, so our calculator works things out instead.
A blockchain tandem for your scaling woes
Chainstack aims to bring maximal value with every new addition that is brought to the table. That is why after introducing scalability powerhouse NEAR, making arrangements for its EVM partner was a given. And now with both protocols available on the platform, Web3 developers can make full use of the duo's exceptional performance and bring it to an even wider range of networks.
As the Web3 landscape grows in size so does the complexity of each solution built on top of it. Because of this there is a dire need for protocols that can outpace current demand and anticipate future DApp requirements. NEAR has already made significant progress in this avenue, which is why extending support to its EVM counterpart Aurora is a perfect opportunity to accelerate the pace and offer developers the tools they need to scale their endeavors well ahead of time.

Eugene Aseev, Founder and CTO of Chainstack
With Chainstack's steadfast infrastructure powering Aurora, as well as NEAR nodes on the platform, developers now have fairer means of accessing the ecosystem swiftly and reliably. In turn, this allows them to leverage the potent scalability features brought forward by the both chains while having the freedom choose an EVM-based option to maximize the reach of their solutions.
Power-boost your project on Chainstack
Have you already explored what you can achieve with Chainstack? Get started for free today.
SHARE THIS ARTICLE