Blank Wallet on Chainstack: Delivering complete financial privacy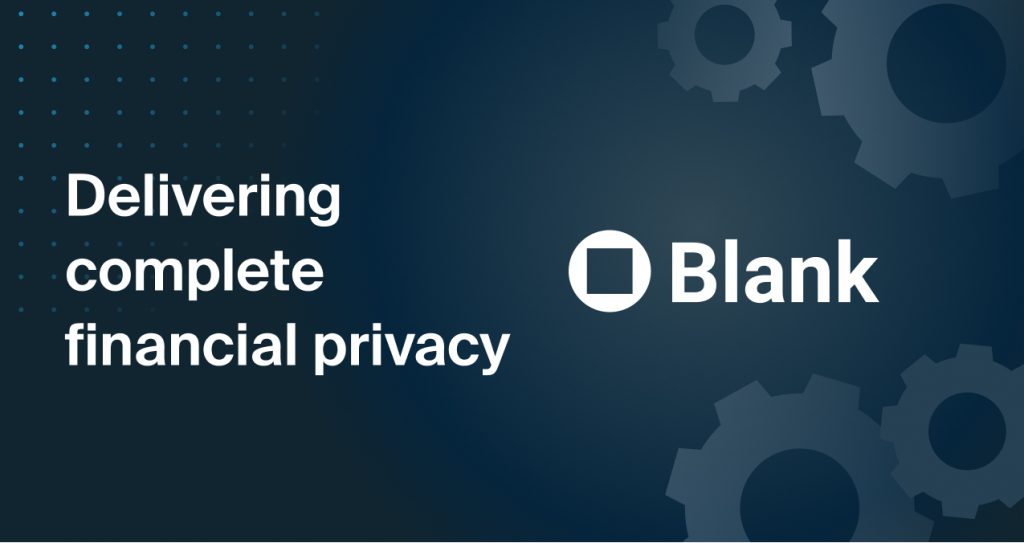 Blank Wallet is a private, non-custodial crypto wallet that offers the ultimate browser extension wallet for complete financial privacy, without compromise. With privacy-enhancing smart contracts, Blank Wallet provides users across Web 3.0 with the complete privacy functionality not only in DeFi but for all decentralized applications.
What does Blank Wallet do?
Blank Wallet was created to give users on-chain privacy as cryptocurrency markets increased adoption and use cases. Privacy was a key component that has become a highly sought-after commodity by users throughout blockchain industries and decentralized applications.
For newcomers and enthusiasts alike, blockchain's lack of privacy poses a real security risk that stems from the growth of cryptocurrency. Blank Wallet eliminates the friction faced by millions of users by making privacy accessible for everyone, everywhere.
The wallet uses battle-tested privacy-enhancing technology to protect your financial data. Cryptographic proofs allow users to deposit their funds in a privacy-enhancing smart contract. When you want to make a withdrawal, Blank Wallet creates a fresh wallet address with no links to your history on the blockchain.
Anyone can easily install Blank Wallet and start reaping the benefits. Besides full privacy functionality, Blank Wallet comes packed with an array of features that go beyond privacy for a seamless user experience. With full Web 3.0 support, the wallet allows you to connect to any DApp and harness the power of the decentralized web.

Aleksandras Gaska, Founder and Operations lead, Blank Wallet
Blank Wallet empowers all users to reclaim financial privacy.
How did Blank Wallet come across Chainstack?
Since their beta launch, the team at Blank Wallet has offered best-in-class privacy solutions that help users reclaim their financial privacy on the blockchain. With a growing user base, the team initially relied on Ethereum nodes and found maintaining the infrastructure to be highly time-consuming and challenging to scale.
Blank Wallet chose Chainstack for its extremely robust node infrastructure and shared views on user data and privacy after evaluating several different solutions. For a privacy-focused blockchain company, it is important that Chainstack's privacy policy ensures that the user data and the information of users connecting to the node remains secure and private. Chainstack's team made it easy, with a quick-to-respond support team that was open and helpful in answering any queries the team had. Moving forward with the decision, Blank Wallet gained access to a highly supportive and dependable team, allowing them to focus more time on developing business solutions that add value for their customers while knowing that the nodes are closely monitored and maintained by a highly skilled team.
How does the Chainstack offer match the Blank Wallet needs?
Change happens quickly in cryptocurrency and blockchain marketplaces, as it does in all emerging sectors. Cutting-edge solution providers like Blank Wallet require flexibility and dependability that could adapt to changing market conditions. Blank Wallet has been able to develop its platform and achieve operational excellence because of Chainstack's strong and resilient infrastructure, which is capable of high-traffic stable transactions. Furthermore, Chainstack's many hosting options have helped offer improved latency and connection, resulting in a better product experience for end-users. Chainstack topped the list and became a long-term partner for Blank Wallet thanks to a remarkable collection of features that checked all of Blank Wallet's needs, as well as accessible and flexible pricing options.
Outcome
Blank Wallet can automate infrastructure network operations with uncompromised connectivity, security, and performance thanks to the Chainstack managed blockchain services. The partnership with Chainstack has opened avenues to a wider range of customization options, supported by a highly dedicated and experienced team.
Blank Wallet does not need to waste time worrying about maintenance or upgrades to nodes. The affordable and predictable pricing structure of Chainstack allows Blank Wallet to accurately allocate resources to improve their core services, eliminating the friction to focus on developing the important product optimization and products that deliver instant functionality that is secure and private in design.
What does Blank Wallet like about Chainstack?
Chainstack shares some of our fundamental values on privacy and has always been reliable and supportive. Chainstack has been an impeccable infrastructure partner with enterprise-grade solutions, protected endpoints and a secure platform that is highly dependable. The Chainstack team is very responsive, professional and always great to interact with and get direct support when we need it.

Aleksandras Gaska, Founder and Operations lead, Blank Wallet
What does Chainstack like about Blank Wallet?
Blank Wallet adds privacy, anonymity, and security to blockchain, making privacy more accessible to everyone. In Chainstack's mission to make Web 3.0 accessible for all, reliability and security are key components to better adoption. Chainstack's principles are very much connected with Blank Wallet's dedication to technological innovation, consumer empowerment, and exceptional service. The collaboration of the two highly experienced service providers results in revolutionary technological solutions that accelerate the growth of all customers and stakeholders in the market.
Power-boost your project on Chainstack 
Have you already explored what you can achieve with Chainstack? Get started for free today.
SHARE THIS ARTICLE