Chainstack 2.6: Tezos support and easier node access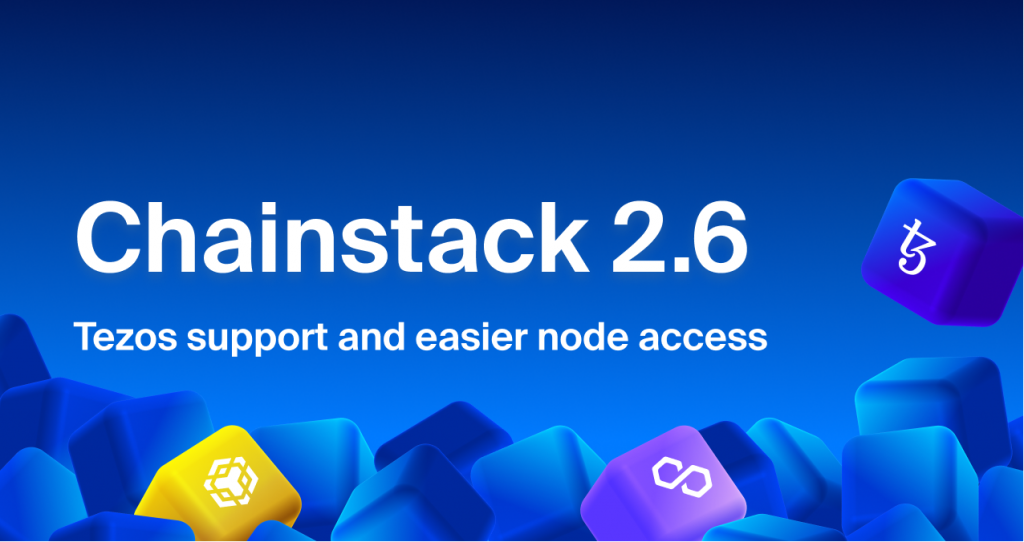 Amazing developments have super charged the entire Web3 community in the past year. Now approaching the last quarter of 2021, the Chainstack platform and community have experienced explosive growth, launching and deploying thousands of nodes across public and consortium blockchain protocols in all continents.
After announcing the launch of Polygon and Binance Smart Chain support in the past few months, the process of scaling our operations to meet customer demand is currently our highest priority. We stand by our mission to make Web3 for all and in doing so, we always maintain the highest standards in infrastructure management.
Accessibility and reliability have always been our core aim. Our approach has helped us become an industry leading blockchain infrastructure provider, trusted and relied upon by some of the largest communities and projects in DeFi, Web3 and enterprise blockchain. As we grow our support across more and more blockchains, it is essential to keep developing increasingly better processes and systems to remain steadfast and dependable as a long-term decentralized infrastructure partner.
This update brings better usability and customization options to our platform. In addition to that, we are bringing better security elements as well as on-demand features to our platform. Our Enterprise plans have also been reworked to be more affordable and cost-effective. Finally, we welcome Tezos to our highly selected portfolio of supported blockchains.
Improved billing and customer experience
We want you to experience a world-class product that is user-friendly and intuitive. In this upgrade, we have made a few quality-of-life changes for the betterment of your experience. We want you to know that our Developer plan will continue to be free forever. You can rely on our Developer plan for 3M requests every month to shared full nodes across our public blockchain protocols.
New sign ups to Developer plan will benefit from a 7-day trial period with unlimited requests to all public shared nodes. Our billing process will start after 7 days and only if your usage exceeds 3M calls to full nodes within the month. At the same time, we provide you with max flexibility, so that you can upgrade your subscription to the most effective plan for you at any time. Our plans will remain without any traffic limits or throttling.
Developer, $0
Growth, $19
Business, $49
Enterprise, $990
Full node requests
included monthly
3,000,000
8,000,000
20,000,000
400,000,000
Archive node requests
included monthly
–
–
3,000,000
60,000,000
Every extra request exceeding the monthly included volume will be billed per their tier:
| | |
| --- | --- |
| Extra requests | Price |
| 0 – 20M | $0.10 per 10K requests ($0.00001 per request) |
| 20M – ∞ | $0.05 per 10K requests ($0.000005 per request) |
Check out our affordable and cost-effective subscription plans here: Pricing
Key-based authentication
Based on overwhelming demand from our community, we are introducing a new authentication option. In addition to the Basic access authentication we've had since our early releases, from today you can use key-based authentication for all public blockchain nodes as well as for the Quorum protocol. Key-protected endpoints ease the process of onboarding Chainstack to your Web3 applications, or of trading using infrastructure and tools like MetaMask, ethers.js and others. Find more about the changes and check connection code snippets in Chainstack Docs.
More AWS locations & on-demand dedicated node deployments
Transaction speed and stability are core requirements of node deployment, achieved also through strategic geographical spread of our cloud hosting. For this reason, based on our community feedback and requests, we are releasing Binance Smart Chain deployed in AWS Singapore as well as Polygon deployed in AWS US East.
One of the most appreciated features on the Chainstack platform is the variety of node deployment locations available, with multiple cloud hosting options that improve latency and call speed. With the Chainstack 2.6 release, we are now making on-demand dedicated node deployments available upon request directly from the Chainstack console.
Power-boosting your projects with an accessible Enterprise plan
Alongside the growth of the Web3 community and the addition of more protocols to our highly selected portfolio, we have observed an increased demand for plans that can cater for the most demanding performance, monthly traffic, and enterprise-grade SLAs. For this reason, we have restructured our Enterprise plan to make sure it is even more powerful and accessible to the many, not just the few.
We are updating the shared node limits, doubling the free monthly calls from 200M to full nodes and 30M to archive nodes, to 400M and 60M respectively. This will allow our community on Enterprise to get twice the number of calls to nodes as they wish to, across Ethereum, Polygon, Binance Smart Chain, and Tezos for one easy flat fee of just $990/month.
Dedicated node deployments with our Enterprise plan will remain priced by usage costs that vary with different setups and blockchain protocols.
We want to make it as easy and flexible as possible for you to select the best plan for your requirements, and we understand that things move fast in this environment. For this reason, we are now introducing a self-service upgrade of your plans within the platform, from Developer to Growth, Growth to Business and to Enterprise plan.
Tezos now supported on Chainstack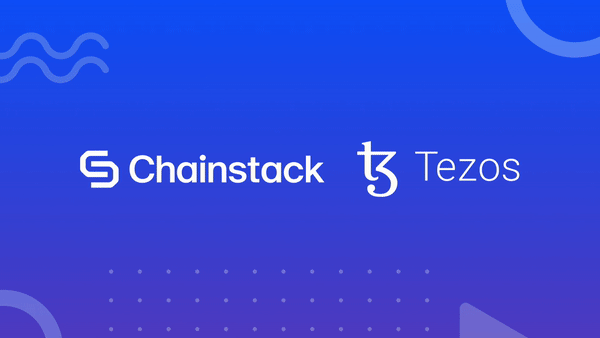 We are excited to announce that our community will now be able to deploy Tezos nodes seamlessly and reliably using Chainstack. This launch is the first step in a long-term collaboration that will bring together our two communities with the goal of making Web3 not just more accessible, but also more environmentally sustainable.
As always, we want to make it very easy to manage your node infrastructure on Tezos and streamline your resources towards building, trading and exploring data on the Tezos mainnet chain or Florence testnet chain.
Robust and reliable infrastructure is critical for the Tezos ecosystem. We are pleased to collaborate with Chainstack to make the blockchain experience seamless for users, enterprises, and developers.

Om Malviya, Director, Tezos India.
We will initially be offering shared full and archive nodes with hosting initially available in Google Cloud Platform, Singapore region with more options and customizability to come, including dedicated Tezos nodes for bakers.
Start your Tezos journey with us here: Build better with Tezos.
About Tezos
Tezos is built with a deep commitment to security, formal verification, and governance. Tezos is a delegated proof-of-stake (DPoS) blockchain network that offers peer-to-peer transactions via is native XTZ cryptocurrency through it decentralized platform by deploying smart contracts.
The Tezos blockchain facilitates the building of decentralized applications and is seen as a greener alternative to Ethereum. Tezos aims to offer infrastructure that is advanced — meaning it can evolve and improve over time without there ever being a danger of a hard fork. Tezos takes a fundamentally different approach compared to other blockchains, by creating governance rules for stakeholders to approve protocol upgrades that are then automatically deployed on the network. People who hold XTZ can vote on proposals for protocol upgrades that have been put forward by Tezos developers.
Leading-edge Web3 infrastructure
Chainstack remains the industry pioneer in multi-protocol, multi-cloud blockchain managed services. As the industry grows exponentially and blockchain applications become widely accepted in all aspects of business life, we want to continue to be a trusted ally for the Web3 community and support the growth of the industry. Our shared public blockchain node services will be even more high-performing and reliable than before, whilst remaining the most accessible option price-wise for anyone needing best-in-class infrastructure to build their applications on.
The Chainstack community continues to grow, and we would not be here without your continued support and trust. We would love to hear your feedback about these upcoming changes and answer any questions you may have. You can get in touch through Chainstack Support from your console account, or by reaching out on our Telegram group or Discord server.
Connect with the community
SHARE THIS ARTICLE