Supercharging Binance Smart Chain builders with high-performing and resilient node infrastructure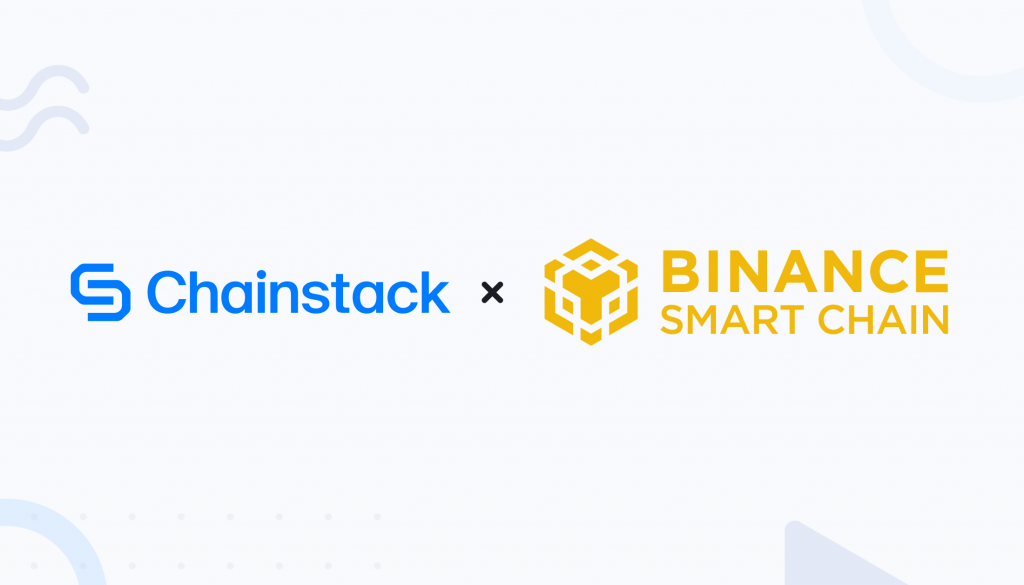 We are thrilled to announce that starting from today the blockchain community will be able to deploy Binance Smart Chain (BSC) nodes and applications in a radically simple way using Chainstack.
The move to add one of the fastest-growing digital asset ecosystems to Chainstack aims to empower enterprises and developers alike to build high-performing, low-cost blockchain applications with what is being heralded as a marked improvement for decentralized finance (DeFi).
As reported by the Binance community, in April 2021, Binance Smart Chain has attained a new all-time high of 5 million daily transactions, nearly 4x the daily transaction count on Ethereum, while the gas price remains nearly 100 times less than that on Ethereum. The native cryptocurrency BNB is now the third-largest cryptocurrency by market cap after Ethereum.
What is Binance Smart Chain?
Created to run parallel to Binance Chain, BSC enables the creation of smart contracts and introduces a new staking mechanism for BNB. Envisioned as an extension of Binance Chain, Binance Smart Chain is built to solve the congestion and high fees problem on Ethereum catering to decentralized applications (DApps) without congesting Binance Chain, which is optimized for ultra-fast trading.
The launch of Binance Smart Chain, an Ethereum Virtual Machine (EVM) compatible blockchain, also introduces a new consensus mechanism, the Proof of Staked Authority (PoSA).
The PoSA consensus is obtained through 21 validators. It is a combination of Proof of Stake (PoS) and Proof of Authority (PoA), in which you must be both a known and validated entity and have a stake in BNB that places the entity in the top 21.
Welcome to the world of CeDeFi
A term coined by Binance CEO Changpeng Zhao, CeDeFi describes a mixed solution between centralized (CeFi) and decentralized (DeFi) finance that allows users to perform the full range of DeFi functions with low transaction fees by trading off on the degree of decentralization of the underlying blockchain.
Binance Smart Chain is a fork of Ethereum which means that applications built on Ethereum can very easily migrate to Binance Smart Chain. Thanks to the dramatically lower gas fees, developers can deploy their DApps with actual economic incentives right from the beginning rather than spending a lot of time in testing environments, something that provides a faster and more reliable path to mainnet launch.
This makes the transition to CeDeFi appealing to a number of businesses, builders, and existing ecosystems, given also that Binance Smart Chain allows developers to create new tokens using the BEP-20 standards, just like the ERC-20 on Ethereum.
BSC on Chainstack
The addition of BSC to Chainstack makes CeDeFi more widely accessible and scalable: companies now have an additional powerful option when deciding on the best blockchain protocol for their applications supported by two of the most experienced teams in the industry.
Every day Chainstack provides thousands of companies worldwide with the blockchain infrastructure that is scalable, cross-cloud, cross-region, and radically simple to use.
Although the industry has made many leaps forward in its maturity and usability, running a blockchain node or network still requires overcoming a lot of core infrastructure hurdles that take the attention away from product development and go-to-market.
The cost of effort and time to do the infrastructure setup and sync a node can be eye-watering as it will take days due to the complexity and the large volume of the data to download and process. Chainstack enables developers to deploy their nodes and sync them in a matter of minutes, with predictable pricing that is industry-beating thanks to a high degree of automation and top-quality engineering.
Alongside node management and operations, Chainstack blockchain managed services integrate tools and services to simplify building and running a DApp, a blockchain analytics platform, or a trading bot.
How to use BSC on Chainstack
Chainstack offers a reliable and easy to use platform for fast deployment of nodes on a range of hosting options, from fully managed public clouds on AWS, Azure, and GCP, to on-premises. Companies can now deploy BSC nodes in the same easy and cost-effective way, without needing to invest precious time and resources in setting up enterprise-grade infrastructure. Developers can trust Chainstack with their projects and drastically reduce their time-to-market as well as enjoy high-performing and reliable infrastructure.
Pricing
Thanks to its world-class engineering and lean infrastructure, Chainstack has a distinctive price advantage compared to other providers. This is reflected in the introductory pricing for BSC for shared full nodes at $0/month on Developer plan with 3M requests included, or unlimited requests on dedicated nodes on Enterprise plan.
Shared BSC archive nodes on Business plan will include 3M request per month for $49/month, while dedicated archive nodes with unlimited requests will be available on Enterprise plan.
For all requests beyond those included in the plan, the price for the first 20M extra requests is $0.1 per 10K requests; then $0.05 per 10K requests.
Find full pricing information and a handy calculator here.
Working together on making Web3 faster and better
Chainstack creates a bridge between Web2 and Web3, where Web3 innovation can happen incrementally and within a Web2 infrastructure thanks to enterprise-grade, easy to use infrastructure, tools and services.
Binance Smart Chain empowers companies to build high speed, low-cost applications using a blockchain built by one of the most well-known brands in the industry.
Thanks to the addition of BSC to Chainstack, businesses of any size and industry vertical can leverage the innovative power of DeFi applications with higher performance and more affordable gas fees in the same enterprise-grade infrastructure already trusted by thousands of companies every day all over the world.
Power-boost your project on Chainstack
Connect to Ethereum, Polygon and Binance Smart Chain mainnet or testnets through an interface designed to help you get the job done.
Get access to Ethereum and Polygon archive nodes to query the entire history of the mainnet—starting at just $49 per month.
Choose where you want to deploy, and we will provide you dedicated, managed infrastructure that can handle high-volume, high velocity read/write access to the network.
To learn more about Chainstack, visit our Knowledge Center or join our Discord server and Telegram group. 
Have you already explored what you can achieve with Chainstack? Get started for free today.
SHARE THIS ARTICLE