Introducing Corda Network on Chainstack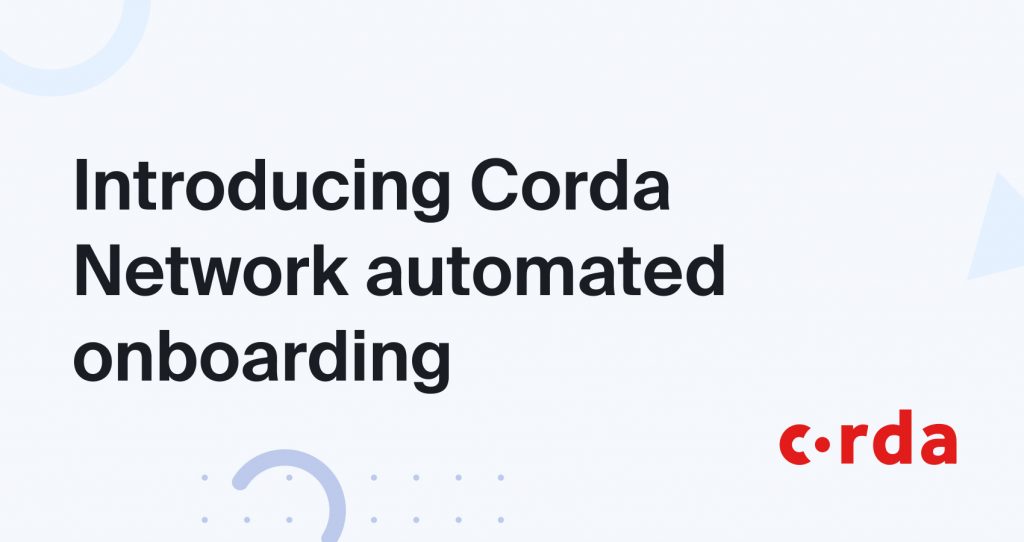 Less than six months ago, we introduced managed Corda services onto Chainstack, giving our users the ability to automatically deploy high-performing consortium Corda networks and access the world of industry-changing CorDapps in just a few clicks. Since then, we've continued to work very closely with the R3 team, this time focusing on bringing our Chainstack magic to the Corda Network.
Today, we are excited to announce the launch of the Corda Network automated onboarding on Chainstack. Now, enterprises can access the Corda Network in minutes instead of weeks with zero configuration effort. To help you get started, we're also giving you $200 in credit to join the Corda Network on Chainstack, so that you can start experimenting for free.
Corda Network—a global blockchain business network
Launched in January 2019, the Corda Network is the underlying, open shared blockchain network that links entities using Corda Open Source or Corda Enterprise by providing business networks with a common layer of identity and consensus.
Without intrachain interoperability, private networks remain what R3 describes as islands of siloed data assets.
The network is governed by the Corda Network Foundation, an independent not-for-profit body. While the Corda Network is open to businesses of any size, industry, or location, all new entities are required to undergo a screening process during onboarding–a heavily manual and tedious process that spans several days. These checks are made to ensure that only legitimate entities can participate on the network, protecting participants and ensuring that they are able to transact safely. The entity must also simultaneously navigate between managing their certificate signing request information, X.500 fields, identities, trust root files, and deploying and configuring their Corda nodes.
Chainstack's new automated onboarding drastically simplifies this process.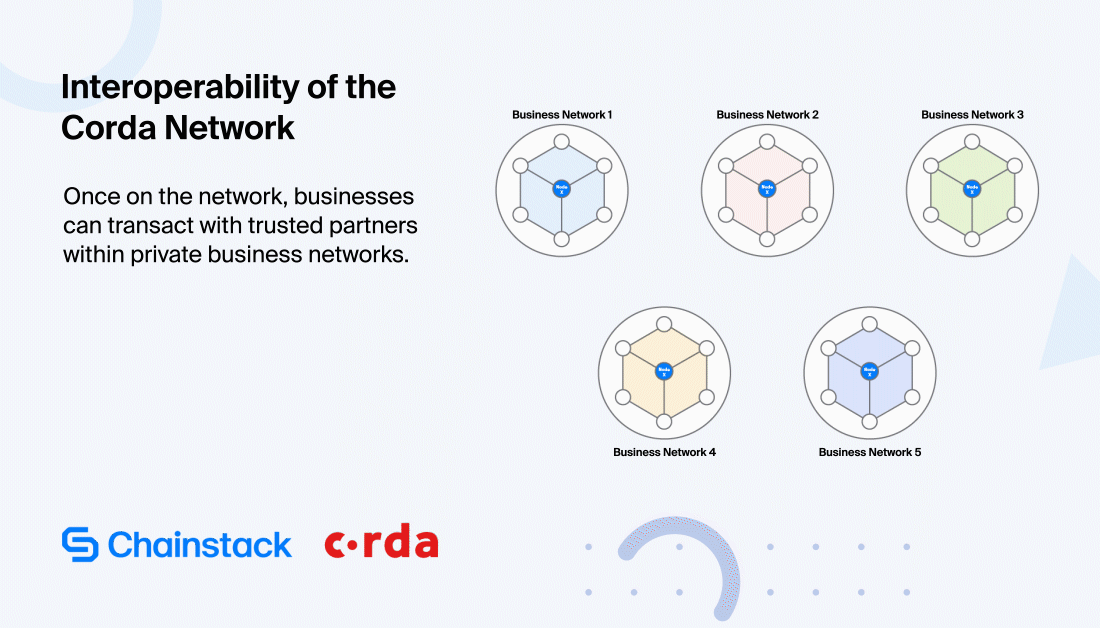 Once on the Corda Network, you can interact and transact with any other participating business network or entity on the network using CorDapps. This means that businesses can not only create and transact among private networks with trusted partners but also easily interact with hundreds of other nodes on the Corda network. Imagine the Marco Polo Network, with their over 70 participating banks, being able to connect to Contour, B3i, and other business networks across industries—trade finance, insurance, supply chain, healthcare, and more. This is how enterprises will be able to unlock the true value of distributed ledger technology, all while retaining the security and privacy they need.
Be a part of one of the fastest growing consortia
Chainstack's identity management and Corda Network support provide businesses with a novel way to rapidly onboard and begin transacting with a world of CorDapps.
Chainstack enables users to:
Easily manage all identities and node certificates for the Corda Network (both production and pre-production) in a secure environment.
Quickly create certificate signing requests for the Corda Network without having to handle any advance node configuration.
Monitor your certificate signing requests success or failures in real time.
No platform lock-in. Users can export their identities to be able to deploy elsewhere.
How to join the Corda Network on Chainstack in 3 easy steps
Register a legal entity with Corda Network and sign the agreement.
Retrieve your legal name and enter the Chainstack Identity wizard.
Create an identity in your secure vault and wait for it to be approved by the operator.
Read more here.
Once you have successfully onboarded onto the Corda Network, you can start deploying high-performing Corda nodes and begin interacting with your CorDapps in minutes—all from a single dashboard.
Helping the Corda Network achieve scale with automated onboarding
Onboarding is crucial to the value of a network because it gives it the ability to scale.
As more entities onboard onto the Corda network, new possibilities of intra-network activity emerge as there are now more participants to transact with. This is how the value of the network will exponentially grow, and this is exactly how Chainstack's automated onboarding will enable the Corda Network to achieve its vision of establishing itself as the global blockchain network for business, by making it easy for you to join.
Next steps
But that's not all. Together with R3, we are making this process even simpler, and there will be yet another exciting announcement very shortly.
In the meantime, come see what we've built. If you are currently keen on being a part of the future of enterprise blockchains, we invite you to unlock a world of possibilities with the Corda Network.
You can sign up for a Developer plan at console.chainstack.com or learn more on our docs site. Feel free to contact us at if you need any ideas about how to get up and running.
More on the Corda Network
Join our community of innovators
SHARE THIS ARTICLE