Announcing the community developer hub program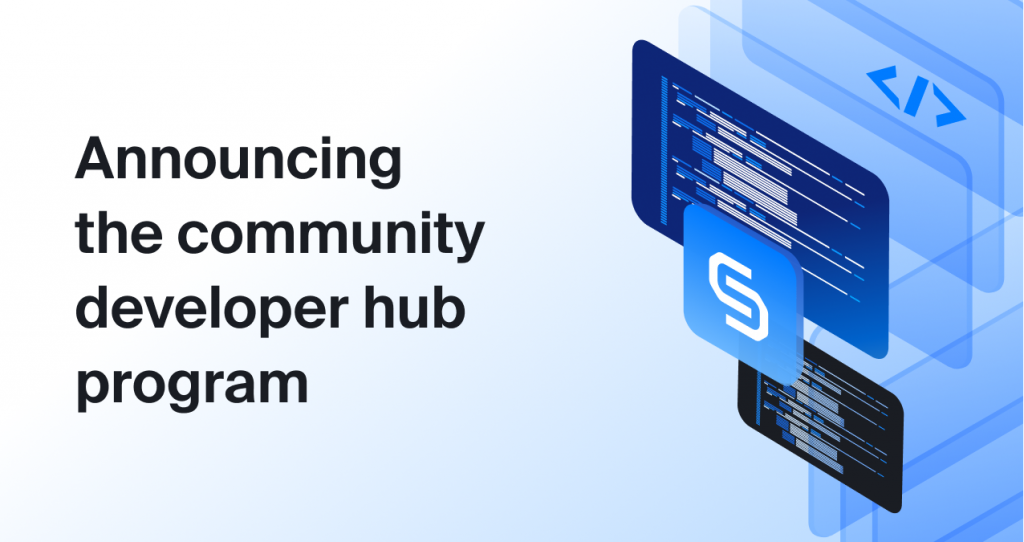 TL;DR: Beef up your Web3 portfolio by getting published at Chainstack. Earn the Web3 cred. Talk to other developers. Get paid.
Check out the Chainstack developer hub page.
What is the developer hub program?
In short, you create a full technical tutorial on how to do useful or fun things on blockchain networks using the supported protocols. The tutorial should preferably be complete with a GitHub repository. Then you get published at the Chainstack blog under your account and get your tutorial promoted by Chainstack to thousands of developers building with Chainstack. And you get paid too.
It's a win-win collaboration between you and Chainstack.
Benefits for you:
Work with experienced Chainstack Web3 developer advocates.
Get known in the community. (Don't wait, join our Discord now).
Once published, your tutorial will be promoted.
Get the Web3 portfolio by having a reviewed and polished tutorial at Chainstack—a full blockchain company.
Get paid.
Benefits for us:
Keep a thumb on the Web3 development pulse.
Help promote and elevate the Web3 talent.
Onboard new developers into the Web3 space.
For examples, see the tutorials section of our blog.
What topics are we looking for?
Pretty much anything that's fun and educational and involves using a blockchain node of the currently supported protocols.
That said, here's a very broad list of categories if you need help in focusing on:
Wallets & staking
Exchanges: DEX, CEX
Trading & arbitrage
Web3 developer platforms
NFTs: markets, creators, game artifacts
Decentralized identity
Naming services: for example, ENS
DAOs & voting
Funding, launchpads & investments
Reward systems
Supply chain
On-chain & Oracle analytics
Play & earn, aka P2E, aka GameFi
Social networks & messengers
Distributed computing & overlay networking
Decentralized storage
L1 & L2 chains, Polygon supernets, Avalanche subnets
What is the publication process?
Join our Discord for communication. Make yourself known in the COMMUNITY > #developer-hub channel specifically.
Submit your proposal by following the guidelines.
We'll evaluate and start working with you.
Once you submit your draft, our experienced team of developer advocates and technical copywriters will work with you to make your content and code the most polished, expertly, and presentable.
The final version will be published at the official Chainstack blog and promoted.
What is the payout process and structure?
Total of $300 per published piece. The payout structure is:
A fixed reward of $200.
A bonus reward of $100.
The payout will be processed through Request Network in USDC.
Have more questions?
Check out the Chainstack developer hub page.
Have you already explored what you can achieve with Chainstack? Get started for free today.
SHARE THIS ARTICLE