Securing the infrastructure for decentralized tokenized markets with AllianceBlock and Chainstack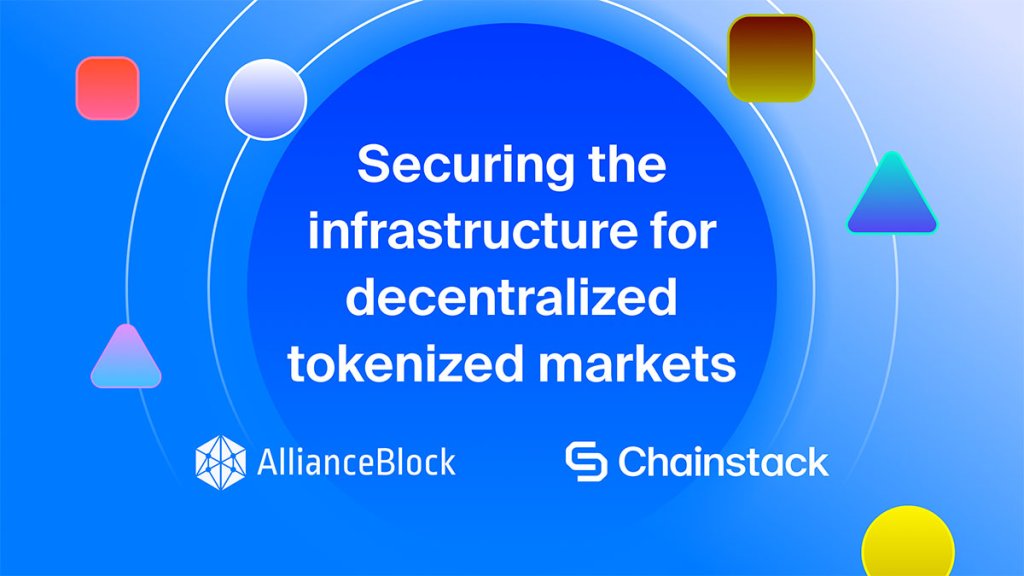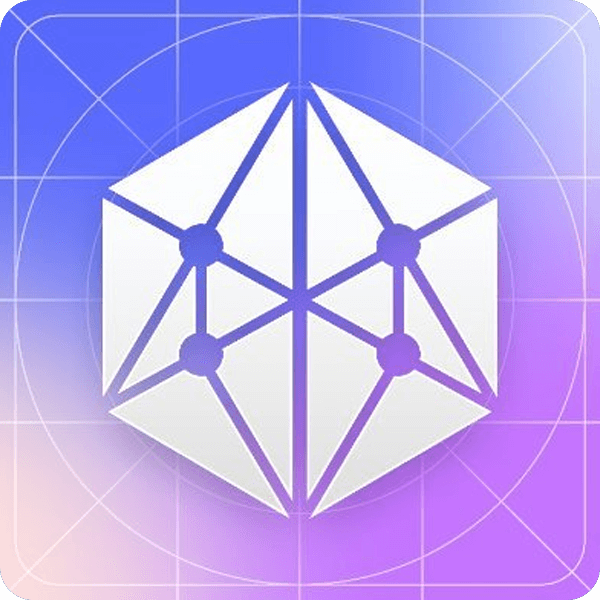 Working with Chainstack has been a game-changer for AllianceBlock. Their team has consistently demonstrated their ability to support our technology and help us stay focused on accelerating adoption of the decentralized tokenized markets.

Matthijs de Vries, Founder and CTO, AllianceBlock
AllianceBlock is a well-known DeFi technology provider, with a mission of accelerating the adoption of decentralized tokenized markets by financial institutions, Web2 startups, and Web3 developers. With their end-to-end infrastructure, they offer a comprehensive solution that challenges traditional financial systems and capital market infrastructure.
With a track record of successful product launches and a strong ecosystem of partners, AllianceBlock has established itself as a leader in the field of decentralized finance (DeFi). They specialize in providing tokenization infrastructure, offering a complete framework for managing tokens throughout their lifecycle, and driving the adoption of decentralized technologies.
With each new partner, or project using its solutions, AllianceBlock is paving the way for the future of finance by enabling businesses to thrive in the decentralized tokenized market.
In this transformative journey for the adoption of decentralized tokenized markets, Chainstack had the opportunity to lend its expertise. Our team rapidly addressed a technical challenge AllianceBlock faced, demonstrating our dedication to helping clients maintain system stability and focus on their core innovation efforts. This collaboration stands as a testament to Chainstack's commitment to encouraging growth and innovation in the ever-evolving world of DeFi. So, without further ado let's dig further:
Complete lifecycle infrastructure for decentralized tokenized markets
AllianceBlock is a leading infrastructure provider in the decentralized tokenized market, offering businesses a comprehensive solution to navigate and leverage this ecosystem. They provide a tokenization engine, compliance solutions, data management tools, project financing capabilities, and decentralized exchange for trading, among other tools.
Their technology covers the entire lifecycle of tokens in the decentralized tokenized markets, ensuring businesses have the necessary tools to succeed.
Building the next generation of NFTs
The Nexera Protocol, developed by AllianceBlock, introduces a new era for NFTs by enabling the creation of MetaNFTs. These third-generation NFTs have mutable data and metadata, allowing them to evolve dynamically with new properties and restrictions over time.
MetaNFTs serve as on-chain mutable storage entities that can interact with both on-chain and off-chain data. By supporting existing and emerging NFT standards, MetaNFTs overcome the limitations of current standards and provide developers with the flexibility to adapt and integrate future standards.
This versatility opens up a wide range of applications for NFTs, including art pieces, games, digital collectibles, and financial solutions. A single MetaNFT can represent multiple use cases simultaneously and adapt to future needs.
Universal cross-chain messaging
The Cross-Messaging Protocol is a chain- and data-agnostic protocol that allows transmitting any type of data or metadata across the networks it is deployed on. The protocol acts as a cross-chain messaging base layer on which a DApp can build to support multiple networks in their applications.
The Cross-Messaging Protocol managed the transmission and sending of messages across networks. The protocol works with the Hedera Consensus Service for the validators to ensure that the data and metadata sent between different blockchain networks are validated and signed.
Crowd-sourcing decentralized innovation
AllianceBlock Fundrs is a decentralized capital-raising protocol where Seekers, such as startups or high-net-worth individuals, raise capital and resources from the AllianceBlock community of industry experts, institutions, and capital providers, known as Funders. The platform offers a reputation system powered by rALBT, allowing anyone to get involved by providing feedback, sharing expertise, and shaping the project's future direction.
Fundrs offers a more open and inclusive way to source insight, expertise, and participation from a wider audience of investors. It also introduces multiple methods for raising capital, including private sales and presales, milestone-based financing, and a decentralized lottery mechanism. The platform's participatory capitalism model aims to cultivate a sustainable capital-raising environment for both Seekers and Funders.
Assembling a versatile Web3 toolkit
The DeFi Terminal by AllianceBlock is a comprehensive platform that provides a one-stop-shop for DeFi protocols and solutions, with distinct areas for retail users, developers, and project leaders, offering no-code solutions and ready-to-use solutions such as liquidity mining and staking, allowing for easier participation and faster scaling.
NexeraID is a self-sovereign identity issuance & verification platform that empowers companies to seamlessly onboard users to Web3 using self-custodial or custodial wallets and streamline complex compliance workflows while safeguarding users' identity and assets.
The AllianceBlock Data Tunnel is a next-generation data marketplace platform that offers a decentralized and distributed ownership and control of data. It allows data contributors to monetize and benefit from their published data while also giving them the right to influence what happens with their data. The Data Tunnel is designed to function under a DAO governance model, where community or user-governed datasets will become the norm in the Web3 ecosystem.
Fueling adoption, governance, and growth in the AllianceBlock ecosystem with the NXRA token
The utility of NXRA starts at the protocol level, with the Nexera Protocol and Cross-Messaging Protocol incorporating NXRA in various ways. Any use case or product utilizing these protocols will use NXRA for payments, reputation mechanisms, rewards, and other purposes.
NXRA's utility extends to different areas in the AB ecosystem, including the Nexera Protocol, AllianceBlock DeFi Infrastructure, AllianceBlock Nodes, and AllianceBlock DAO. Holding NXRA is crucial for participating in governance, influencing decision-making, and shaping the future of AllianceBlock.
The NXRA utility is intricately woven into the Nexera Protocol, ensuring its usefulness and effectiveness in the ecosystem. It facilitates interoperability, security, scalability, integration, and decentralized governance at different layers of the protocol. NXRA also plays a role in encouraging participation, securing the network through staking, and providing access to exclusive features and benefits.
Powering the AllianceBlock ecosystem with NXRA
In the ecosystem, NXRA is used for cross-chain payments, rewarding active participation, facilitating adoption, and integrating with various DeFi products and platforms. It improves the utility and value of AllianceBlock's offerings, such as the DeFi Terminal, Data Tunnel, and AllianceBlock DEX. The introduction of AllianceBlock Nodes further strengthens the role of NXRA by securing the network and distributing rewards.
NXRA serves as a means of reputation, identity, and governance in the ecosystem. It allows users to stake and earn rALBT, participate in decentralized marketplaces, and actively engage in dApp governance. The AllianceBlock DAO empowers token holders to participate in decision-making and shape the future of the ecosystem.
The utility of NXRA is designed to scale in the ecosystem, providing benefits to institutions, builders, developers, and the community. It ensures the smooth functioning, adoption, and growth of AllianceBlock's technology and solutions.
AllianceBlock's extensive ecosystem unites the best in the industry and beyond
The AllianceBlock ecosystem stands strong with its extensive partnerships and long-term collaborations, forging connections with some of the most active networks in the industry. It has established strong ties with prominent networks such as Quant, Avalanche, and BNB Chain, ensuring interoperability and expanding its reach across multiple blockchain ecosystems.
AllianceBlock has also joined forces with traditional financial giants like the Swiss Blockchain Federation, GBG, and Open Wealth, showcasing its commitment to bridging the gap between decentralized finance and traditional finance.
The ecosystem has also actively engaged with vibrant startup ecosystems, such as Plug and Play's Digital Asset vertical, encouraging innovation and driving forward the growth of the decentralized tokenized markets. Through these strategic partnerships and collaborations, AllianceBlock continues to strengthen its position as a leading infrastructure provider, encouraging an inclusive and interconnected ecosystem for businesses and individuals alike.
Resolving Polygon node woes together
When AllianceBlock encountered an issue with their Polygon node, they reached out to us for assistance. The node responded but failed to attain the latest block. Understanding the urgency of the situation, we expedited our efforts to address AllianceBlock's concerns.
We immediately launched an investigation and pledged to deliver a custom dashboard tailored to AllianceBlock's needs. This dashboard would enable them to easily isolate and measure their requests and quotas. Chainstack engineering also proactively sought to provide the most cost-effective infrastructure profile suitable for high-request use cases like Polygon.
Our support team ensured that the node was up-to-date and even surpassed the latest block recorded by the block explorer. We delivered on our word to stay proactive and engaged, readily providing updates and solutions as needed.
Throughout the process, our commitment to delivering exceptional support to AllianceBlock remained unwavering. We continue to monitor their nodes, ensuring stability and optimal performance for their unique financial ecosystem.
Resolution summary
Prompt issue resolution: As soon as AllianceBlock reported issues with their Polygon node, we launched an immediate investigation to address their concerns.
Custom dashboard creation: We delivered a custom dashboard for AllianceBlock that enabled them to effectively manage their requests and quotas.
Cost-effective profile application: Our engineering team applied an infrastructure profile that best suited high-request use cases like Polygon, optimizing cost-effectiveness.
Adequate node synchronization: We ensured that AllianceBlock's node was not only up-to-date but surpassed the latest block recorded by the block explorer.
Continued infrastructure monitoring: Our team continues to monitor AllianceBlock nodes, ensuring stability and peak performance, as well as timely support should the need arise.
Bringing it all together
AllianceBlock is a vital player in the decentralized tokenized markets, providing an extensive ecosystem of comprehensive solutions for businesses across sectors. Their revolutionary products, from MetaNFTs to cross-messaging protocols and decentralized capital-raising platforms, are reshaping the possibilities within DeFi and beyond. Working together with their team exemplified our dedication to support and encourage innovative ventures in the rapidly evolving DeFi landscape.
By promptly addressing their technical challenge and assisting them with their Polygon node, we emphasized our commitment to facilitating seamless integration and system stability, enabling AllianceBlock to concentrate on their core innovation. Our team continues to ensure the operational excellence of AllianceBlock's unique financial ecosystem, guaranteeing performance and stability.
Our collaborative journey with AllianceBlock not only highlights our role as a reliable DeFi infrastructure partner but also underlines our shared vision of a more integrated and accessible future for finance. We're proud to contribute to the ambitious mission of AllianceBlock's team, and we look forward to fostering continued growth and innovation in the ever-evolving world of decentralized finance.
Power-boost your project on Chainstack
Have you already explored what you can achieve with Chainstack? Get started for free today.
SHARE THIS ARTICLE