Cutting down on time-to-market with SPARK+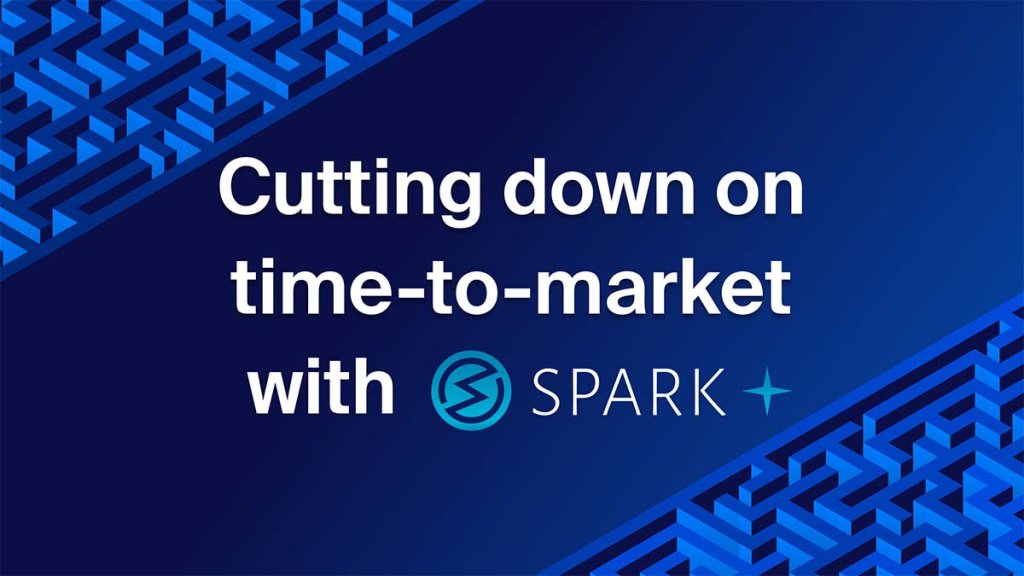 How can Web3 developers maximize their impact on the blockchain ecosystem? We've been asking ourselves the very same question, as developer success is directly tied to ours as an infrastructure provider.
And above anything else, actively contributing and collaborating with each other to grow and BUIDL innovative solutions, stands out well above the rest. By sharing their knowledge and expertise, Web3 developers can take the central stage in shaping the next big break in decentralized technology.
That is why, we are excited to officially unveil our partnership with SPARK+, whose primary purpose is to do just that—to empower blockchain developers and contribute to their continued growth and success.
Fusing robust Chainstack infrastructure on the hardware side with SPARK+'s proficiency in specialized software development for Web3, we seek to equip developers with the tools and resources they need to truly unleash their creativity and ingenuity in full.
What is SPARK+?
SPARK+ stands at the bleeding edge of today's tech frontier, providing blockchain developers like yourself with the tools and platform you need to excel across the Web3 landscape. With expertise spanning every aspect of blockchain development, including tokenization, DApps development, smart contract and protocol development, SPARK+ brings unparalleled expertise to the table.
More than just a service provider, SPARK+ positions itself as a valuable mentor guiding you along your journey through the decentralized landscape. Their unique consultancy process features to-the-point market research to help you navigate common pitfalls, so you can focus on core business challenges, marketing, business development and driving the organization forward.
But perhaps most promising is SPARK+'s wide array of turnkey, market-ready solutions. Thanks to these, you won't have the need to start from scratch, allowing you to cut down on time-to-market and ship faster than you ever could at your own pace.
This is especially true, considering the comprehensive set of verticals they cover:
Crypto banking, wallets, and payments
Web3 social media
Document issuance and verification
DeFi and NFTs
Asset tokenization and fractionalization
Lotteries and gaming
Voting and ballots
DAO and crowdfunding
E-commerce
Travel and tourism
Workforce development
And as a Web3 developer, looking for a break-through in any of these fields, this could very well be your hidden ace under the sleeve that gives you the edge you need to overcome the competition.
Connecting key partners
SPARK+'s impact doesn't just reside in its innovative blockchain solutions. Its influence reverberates through the global blockchain scene, evidenced by its strong partnerships and collaborations with recognized players like Chainlink, Stripe to name a few, and now Chainstack too.
This solid network provides SPARK+ with a global panoramic view, enabling the team to anticipate trends, locale-specific requirements, and the bleeding-edge that decentralized technology has to offer. For developers like you, this means tapping into this expanded global network and getting priceless market insights, business intelligence, and breakthrough tech.
SPARK+'s collaborative record stands as a testament to its team's commitment, ability, and determination. Backed by this profound collaborative network, SPARK+ provides you with the means to break new grounds and create a lasting impact on Web3 that sets the stage for blockchain's next defining moment.
Chainstack x SPARK+
And this is exactly what makes our partnership with SPARK+ especially significant for blockchain developers worldwide—it's not just about our individual strengths but rather how we apply them together in synergy.
We are converging our collective insights, expertise, and award-winning solutions towards one shared mission—giving the tools Web3 developers need to push the boundaries of decentralized applications. And in doing so, we ensure a smooth, productive, and inspiring developer experience , facilitating quicker time-to-market and higher efficiency for everyone.
This means bringing together SPARK+'s wide array of market-ready whitelabel solutions and our robust and reliable infrastructure, creating a conducive, innovative, and seamless ecosystem for blockchain developers. Thanks to this, Web3 developers like yourself now have the power to leverage this collaborative initiative to create exceptional Web3 experiences, and make your mark in the fast-evolving world of decentralized technology.
Bringing it all together
As the horizon of decentralized technology continues to expand, the need for collaborations that genuinely foster growth and innovation becomes paramount. Our partnership with SPARK+ is a testament to this belief, marking a significant milestone in our commitment to empower Web3 developers.
Together, we are laying down a foundation that brings together the best of both worlds—Chainstack's unmatched infrastructure and SPARK+'s in-depth expertise. As we unite our strengths, we pave the way for a brighter, more collaborative future in the Web3 landscape.
We invite every Web3 developer to be a part of this journey, leveraging this powerful alliance to sculpt the next chapter of blockchain evolution. Together, let's build, innovate, and shape the future of decentralized applications one block at a time.
Power-boost your project on Chainstack
Have you already explored what you can achieve with Chainstack? Get started for free today.
SHARE THIS ARTICLE