All are not equal: Comparing leading enterprise blockchains' developer activity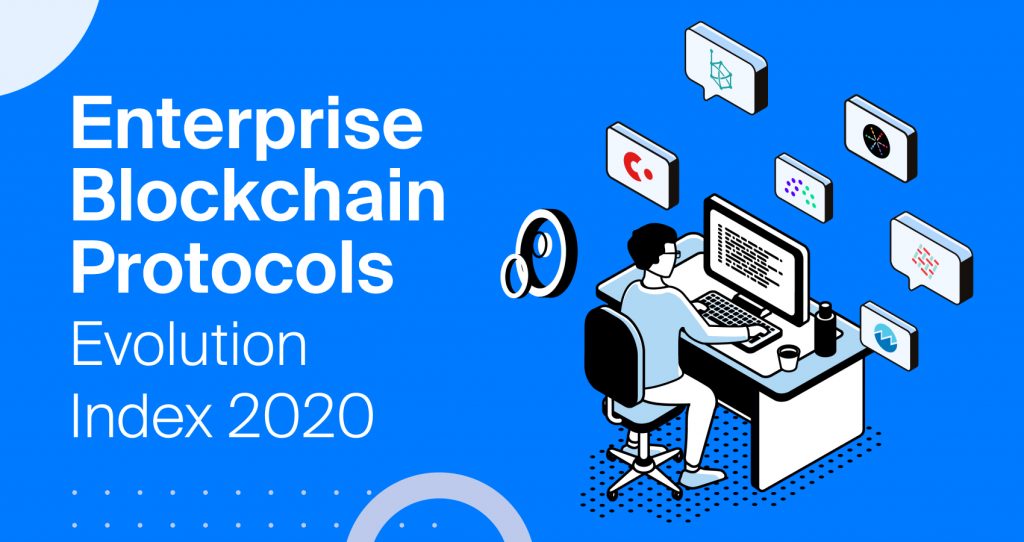 As blockchain technology moves ever-forward, so has the world of enterprise blockchains emerged and grown. These protocols–which are based on blockchain and distributed ledger concepts–have privacy, security, and accountability at heart.
Moreover, while the public blockchain space has been the subject of detailed analysis time and time again, enterprise blockchains have remained largely unquantified, with little exploration done into the metrics behind each protocol's success and popularity, or lack thereof.
Chainstack has produced a report that investigates the activity of developer communities surrounding the leading enterprise blockchain protocols. You can download the report today.
Monitoring the landscape
At Chainstack, we have an inherent need to follow the creation and growth of enterprise blockchain protocols very closely. The nature of our product requires us to have a broad and comprehensive view of this space, both in terms of which protocols are actually being used in real-world projects, and of the size and activity of the developer communities that build, develop and engage in conversation around them. The latter is of particular interest to us and should also be valuable information to any company deciding which protocol to use for their next project.
There are numerous choices of protocol available, and they all vary in their level of maturity. As we are still in the relatively early days of these kinds of software projects, it is useful to track the activity of their repositories as a measure of the health of the codebase and the communities around them. This is because when choosing to put time and money behind a protocol (or any open-sourced project for that matter), no matter how well-designed it is or how well-suited it is for the application you are building, if the community is small and there are not enough developers dedicated to growing and evolving the codebase, then you could find yourself facing issues such as incomplete documentation, poor community support, unaddressed bugs and stagnating feature sets.
It is for these reasons that we decided to conduct research to uncover the true scale and growth of enterprise blockchain developer communities in the hopes of adding a new degree of understanding in this important facet of protocol selection.
A dataset emerges
What started as a curiosity quickly developed into a massive dataset of developer activity across multiple enterprise blockchain protocols as our team started to uncover the story of how these communities came to fruition and evolved. After some data wrangling to account for nuances in how and where the developer activity occurred (see Hyperledger Fabric's existence on Gerrit until late in Q4 2019), what we discovered included repositories with highly engaged communities that have been steadily growing for several years, to those that started with a bang and fizzled down to the point of having very little activity coming from only the most dedicated contributors.
These insights have excited and intrigued us, as many of these protocols have evolved quite quickly to address different use cases while attempting to overcome numerous challenges. This is what created the motivation to write the first Enterprise Blockchain Protocols Evolution Index.
Enterprise Blockchain Protocols Evolution Index 2020
This report is an investigation into the developer activity of open-sourced, general-purpose blockchain protocols hosted on GitHub. Collecting data from the GH Archive starting in 2011 until the end of 2019, we have decided to focus on the 6 protocols that make up the bulk of activity, and that we believe best represent the publicly available options that enterprises would consider in their choice of software to power their blockchain projects.
What you will find inside is a detailed quantitative and qualitative analysis of what makes the communities around these protocols different. Whether that is an attachment to larger communities (like with Quorum to Ethereum or the Hyperledger projects to the Linux Foundation), or a backing by sizeable entities with access to the resources to put behind full-time developers (such as IBM to Fabric, JPMorgan to Quorum or R3 to Corda).
On top of that, we begin to see how these communities change and evolve over time. As the landscape transforms, priorities shift, competition comes and goes, and so the developers lending their time to these protocols change with it. Being barely more than 4 years into this nascent industry, there have already been several such shifts. This is the first time that a time series analysis has been applied to comparing these protocols in this way with any meaningful results, and it will continue to produce additional insights as the industry develops.
Continued monitoring and updates
This dataset will continue to evolve, and we are excited to see how it does. There are already new players making waves in communities, while the incumbents continue to grow as they are being used in an increasing amount of real-world, production-grade projects. We aim to continue monitoring these changes and will periodically update the report in order to share new findings, dissect the data in new ways and provide an additional layer of insight to help inform the decisions that are impacting the shape of the industry.
Join our community of innovators
Have you already explored what you can achieve with Chainstack? Get started for free today.
SHARE THIS ARTICLE