How Chainstack makes multi-protocol, multi-cloud, and on-prem possible in minutes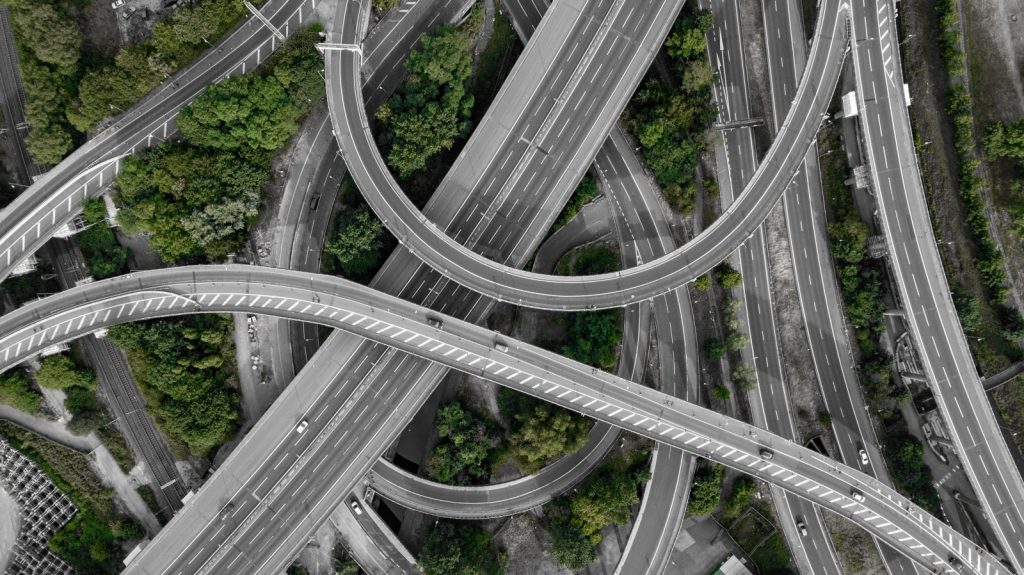 Companies around the globe are eager to explore blockchain technology. And for a good reason — distributed ledger systems have the potential to fundamentally change the business world. According to Deloitte's 2018 Global Blockchain Survey, 32% of executive respondents believe blockchain technology will deliver greater speed over existing systems. Another 28% believe that this technology will result in new business models and revenue sources.
However, implementing a blockchain solution has typically been a daunting task for many organizations. Presented with an array of protocol and deployment options, developing a proof of concept can take months in itself. What's worse, the end product may not deliver the return on investment (ROI) forecasted when the project began.
Chainstack is an innovative enterprise blockchain solution
To leverage the power of blockchain technology while minimizing these risks, more flexible solutions are crucial. Only then will more businesses be enticed to explore the world of blockchain — fueling much-needed adoption in the ecosystem. Aiming to fill this void in the market, we've developed a simple, innovative platform for enterprise users.
Our Platform As a Service (PaaS) operates on a user-friendly interface that provides a unique sandbox environment for developers. But what makes Chainstack so different from other solutions? Perhaps most notably, the Chainstack platform facilitates the use, deployment, and administration of several enterprise protocols — all in one place. Companies can choose to employ Hyperledger Fabric, MultiChain, Quorum, and Ethereum protocols while selecting from several deployment options including:
Google Cloud Platform (GCP)
Amazon Web Services (AWS)
Microsoft Azure
On-Premises or Hybrid
We're also planning to roll out additional protocol and deployment options in the coming months for even greater functionality.
At Chainstack 'one size does not fit all'
It's clear that we don't believe in one size fits all. At Chainstack, we recognize that every company will have different requirements when it comes to protocols and their associated features. That's why we help you cut through the noise. We provide recommendations based on your needs using several key indicators including:
Privacy
Each blockchain protocol offers a different level of privacy. But what exactly are you keeping private? While almost all enterprise blockchains are permissioned, transaction information can still be wholly or partly hidden on the network. This option is an essential consideration for those implementing a system that will handle sensitive information.
Consensus
There is a vast array of consensus protocols in the world of distributed ledger technology. These mechanisms ensure that networks are kept secure and transactions remain valid. As with public distributed ledgers, each enterprise solution employs a specific consensus mechanism — some supporting more than one. Determining the appropriate consensus protocol for your use case is essential to ensure optimal functionality.
Malicious intent
Malicious intent refers to a participant's ability to disrupt regular network functions. Depending on the protocol used, one party may be able to "hijack" the network. This situation allows them to alter otherwise immutable records. Every company needs to determine their tolerance for these events and respond accordingly.
Crash fault tolerance
Crash fault tolerance relates to a systems ability to continue operating in the event of a component failure. These events will trigger specific outcomes depending on the blockchain protocol in use. As companies explore enterprise iterations, the probability of these occurrences should be considered against use cases.
Performance
Transaction speeds vary between blockchain protocols depending on many of the variables above. Companies need to determine the required speed of their enterprise solution based on their intended use case.
Chainstack simplifies consortium projects
In an increasingly global economy, businesses must share data with a growing list of vendors, suppliers and end users. But often, communication in these networks is disjointed. In these instances, consortium networks can provide immense value to participants. In sharing a distributed ledger between two or more companies, data can be deployed more efficiently.
Results of the 2018 PwC Global Blockchain Survey further highlight the importance of consortium solutions. In the survey, 40% of respondents identified scalability as the top feature required for blockchain success. Another 28% pointed to interoperability as a necessary feature. For several use cases, including supply chain management, consortium networks are far more appropriate for delivering on these requirements. Only through broad collaboration can truly effective distributed ledger networks gain traction.
Fortunately, the Chainstack platform was built to accommodate the growing need for consortium blockchain solutions. Using our service, companies can set up a consortium network within minutes, not hours or weeks. Further, consortium members can choose to run multiple networks, each operating on a different protocol within the same project. This functionality means that each component of a project can be managed with the most appropriate solution.
Chainstack is charting a new course
Although there are several enterprise solutions to choose from, the Chainstack platform offers a unique approach to blockchain deployment. Our intuitive dashboard facilitates ultimate flexibility through an offering of multi-protocol, multi-cloud, and on-prem functionality. Built specifically to accommodate the growing need for consortium networks, Chainstack makes collaboration simple.
Beyond great functionality — we're here to help you through the entire implementation process. We understand that deploying a blockchain can be intimidating, so we provide a wealth of knowledge and support that helps you make the right decisions. By providing exceptional flexibility within an intuitive interface, we aim to make your foray into blockchain technology seamless.
So go ahead, roll out projects, deploy networks, and make as many changes as you'd like in minutes. The Chainstack sandbox was designed to put your company's needs first. Let us show you the future of enterprise blockchain deployment.
Join our community of innovators
Have you already explored what you can achieve with Chainstack? Get started for free today.
SHARE THIS ARTICLE