Build on Fantom using Chainstack high-performance, scalable, and secure infrastructure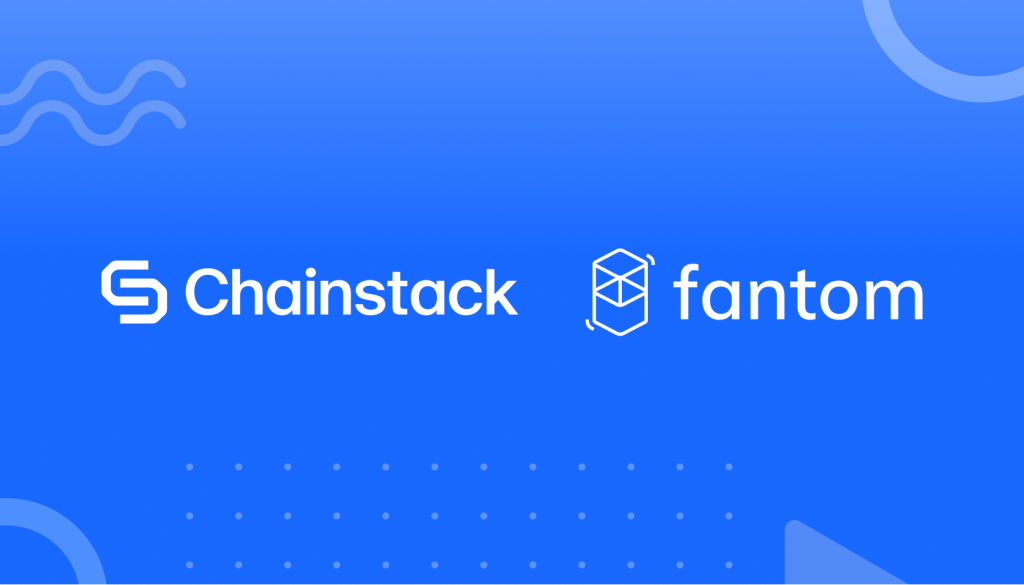 We are pleased to welcome Fantom to our platform and to announce full support for Fantom's open-source smart contract platform for digital assets and decentralized applications (DApps). Using Chainstack's extremely reliable and scalable infrastructure solutions, Fantom builders can focus on creating a more connected and efficient future.
Because of its near instant finality and inexpensive transaction fees, Fantom has grown at an exponential rate. Fantom's adoption stems from more than just the ability to perform. The blockchain network is also designed to provide high scalability and institutional-grade security. In May, it was reported that Fantom had crossed 3 million transactions and was the fastest blockchain platform. With a growing ecosystem, we see over 1,150,000 unique addresses today and process huge daily transactions on the platform.
What is Fantom?
Fantom is a fast, scalable, and secure layer-1 EVM-compatible platform built on a permissionless aBFT consensus protocol. On Fantom, transactions are processed on average in 1-2 seconds, costing just a few cents. Speed, low transaction costs, and high throughput make Fantom ideal for DeFi applications and real-world use-cases.
Building on Fantom
Fantom is a secure and fast environment to build decentralized applications. It is fully permissionless and open source. Powered by Fantom's aBFT consensus algorithm, it leverages its speed and fast finality, and it's ready for real-world use with no risk of congestion or extended confirmation times.
Fantom has offered scalability for applications running in its fastest aBFT blockchain platform. Each application works seemingly similarly to running on different computers of the same network, with the ability to have its own custom tokens, tokenomics, and governance rules.
Unlike traditional Proof-of-Stake systems, where some validators decide on the validity of the transactions, a leaderless Proof-of-Stake does not depend on the validators to determine which blocks are valid. Removing leaders significantly improves network security. The consensus process is very scalable, with the ability to operate over hundreds of nodes, allowing for more decentralization and institutional-grade security.
The Fantom Opera mainnet is Ethereum Virtual Machine (EVM) compatible and supports full smart contract functionality and the Solidity language. Fantom's modularity makes it extremely adaptable. Developers can quickly move their existing Ethereum-based dApps to the Fantom Opera mainnet, significantly improving performance and cutting expenses.
Fantom on Chainstack
The integration of Fantom on Chainstack is another step toward our objective of making Web3 accessible to everyone. This collaboration brings two teams together who are both committed to offering new solutions to the public while also increasing accessibility and scalability.
Building a blockchain ecosystem necessitates infrastructure that can be relied on by developers and builders alike. Developers and builders in Web3 and DeFi can now build high-performing projects on Fantom, the "network of networks," and overcome the limitations of previous generation blockchain platforms, thanks to Chainstack's enterprise-grade infrastructure across multiple cloud networks and regions.
Despite the industry's progress in terms of maturity and usability, maintaining a blockchain node or network still necessitates addressing several key infrastructure challenges that divert attention away from product development and go-to-market strategies. Due to the intricacy and vast volume of data to download and process, the cost of labor and time to set up infrastructure and sync a node can be exorbitant. Thanks to a high degree of automation and top-quality engineering, Chainstack allows developers to install and sync their nodes in minutes, with predictable pricing that is industry leading.
Chainstack blockchain managed services incorporate tools and services to facilitate constructing and maintaining a DApp, a blockchain analytics platform, or a trading bot, in addition to node management and operations.
How to use Fantom on Chainstack
Chainstack is a dependable and simple-to-use platform for quickly deploying nodes on a variety of hosting platforms, including fully managed public clouds like AWS, Azure, and GCP, as well as on-premises. Companies can now deploy Fantom nodes in the same easy and cost-effective way, without needing to invest precious time and resources in setting up enterprise-grade infrastructure.
Chainstack allows companies to access to Fantom shared archive nodes or deploy dedicated archive nodes to query the entire history of the mainnet—starting with Business plan. And with Chainstack's Bolt fast sync technology, node deployment is achievable within minutes instead of months. Developers may entrust their projects to Chainstack and significantly shorten their time-to-market while also benefiting from high-performing and dependable infrastructure.
Pricing
Thanks to its world-class engineering and lean infrastructure, Chainstack has a distinctive price advantage compared to other providers. This is reflected in the introductory pricing for Fantom for shared full nodes at $0/month on Developer plan with 3M requests included.
Subscription tiers are well planned out to be highly cost efficient, supporting all projects and use cases in different stages and types. Growth plan will provide 8M requests and Business plan provides 20M requests. Unlimited requests will be available on all dedicated nodes deployed starting from the Business plan. For all requests beyond those included in the plan, the price for the first 20M extra requests is $0.1 per 10K requests; then $0.05 per 10K requests.
See also the full pricing information and a handy calculator.
Working together on making Web3 faster and better
Fantom enables businesses to create high-performing, environmentally sustainable applications by leveraging blockchain technology that is engineered for performance, scalability, and security.
The core mission of the Fantom Foundation is to help support an open-source, public ledger that is accessible, scalable, and user-friendly. Beyond our incentive programs, we seek to offer developers a wide array of tools and services, and Chainstack has an important role to play, helping teams and projects move seamlessly from the building phase to product launch. Chainstack shares our ambition to connect the world to Web 3.0, and we are absolutely thrilled that they now support Fantom.

Michael Kong, CEO Fantom Foundation
Thanks to enterprise-grade, easy-to-use infrastructure, tools, and services, Chainstack creates connectivity and interoperability between developers and innovative Web3 applications.
Fantom is devoted to deliver developers with highly performing, secure, and scalable platform that supports Ethereum smart contracts, along with a vibrant community and environment that enables users to create highly functional decentralized applications. Chainstack has become a valued ally for Fantom's community, assisting with innovation, growth, and versatility. Fantom developers now have a platform that is secure, features complete functionalities, and is trustworthy over numerous chains, thanks to its multi-chain design.

Eugene Aseev, Founder and CTO of Chainstack
Both teams will collaborate to create infrastructure for a more connected and efficient future where projects and end-users can benefit from the innovative power of decentralized and DeFi applications while also enjoying higher performance and lower gas fees in the same enterprise-grade infrastructure that thousands of companies trust every day around the world.
Power-boost your project on Chainstack
Have you already explored what you can achieve with Chainstack? Get started for free today.
SHARE THIS ARTICLE