Bringing the simplicity of Chainstack's automated deployment to Hyperledger Fabric 2.0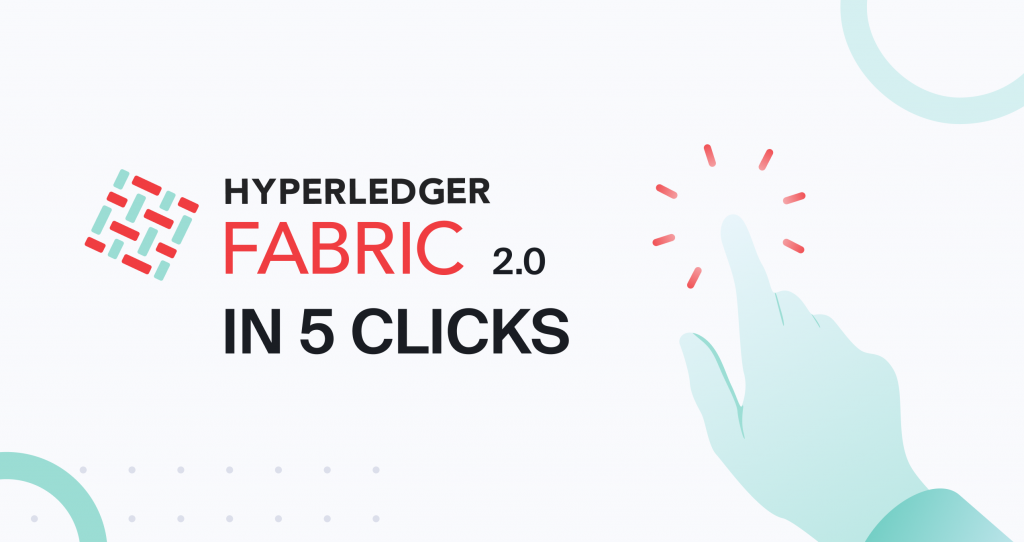 Today, we are proud to announce that we are introducing Hyperledger Fabric 2.0 as the latest addition to Chainstack's multi-protocol line-up. Now, users can spin up high-performing Fabric consortium networks in minutes, complete with Raft ordering service, ability to spin up any number of peers for any number of organizations, resource monitoring, network exploration, and more. Built on Hyperledger Fabric 2.0.1, Chainstack is the first managed service provider to enable enterprises to leverage the latest version of Fabric.
Half of the largest blockchain projects are built on Hyperledger Fabric
Launched in 2017, Fabric was the first project to be released under the Hyperledger greenhouse. It has since then been the protocol of choice for many blockchain-based consortia to date, including We.Trade, Tradelens, and Food Trust.
Released a month ago, version 2.0 boasts new enhancements specifically designed to address the challenges that enterprises have faced while working with the first version of Hyperledger Fabric. It includes improvements such as heightened data privacy capabilities, increased performance, more granular controls, and greater flexibility for consortium management.
One of the most exciting changes in 2.0 is that it now supports decentralized models of smart contract governance. This means that unlike release 1x, the majority of the participants can now be required to agree to the terms of a chaincode before it can be activated on a channel.
As Hyperledger Fabric becomes more suited for the strict requirements of operating in enterprise contexts, it becomes easier for companies to implement blockchain-based solutions and leverage its key benefits.
Access remains gated
Hyperledger Fabric is known to be notoriously complex. Many companies struggle to build and manage their own infrastructure. While existing deployment tooling has provided some relief for developers' infrastructure maintenance, many of these services are often costly, inflexible, or overly complex.
Start building on Hyperledger Fabric 2.0 in minutes
That's why we're excited to announce the availability of our managed Fabric service. We're confident that we've found the simplest, most flexible, and cost-effective way for developers to start building solutions on top of the latest version of Fabric 2.0. Now, users can deploy multiple high-performing networks running Fabric 2.0 in the cloud or on-prem, complete with channels, multiple organizations, peers, ordering service, and more. Build and test chaincode, create channels, and build applications on top of an infrastructure layer that you can trust to grow as your network expands into production.
Be agile
Chainstack supports the widest variety of deployment configurations. Host your networks however you want—in public cloud or on-premise.
Save time and cost
Chainstack's intuitive user interface abstracts away the complexity of implementation. By automating resource provisioning and network configuration, Chainstack allows you to save time and costs in deploying and managing complex network infrastructure. Forget about messy upgrades and downtime, we let you focus on what you do best.
Build with confidence
Have confidence in the availability and performance of your resources. Chainstack is designed to support your network and application development as you scale, empowering you to build with confidence.
Flexibly grow a multi-cloud, multi-org consortium
Chainstack helps budding consortia maximize network effects by providing members easy access to the network. Organizations can effortlessly scale up by deploying as many nodes as they need, on their cloud of choice, always with predictable pricing. With just an e-mail, users can invite new organizations to participate and get them started in minutes.
A significant amount of complex orchestration takes place under the hood of the Chainstack engine. All with the goal of simplifying and accelerating the process of network creation and management. From setting policy configurations across the network, to certificate generation, resource allocation for nodes, and automated updates to channel configuration for every new organization and peer that joins. Network administrators and application developers alike can spend less time troubleshooting their infrastructure and spend their efforts in designing complex solutions and growing their network.
Next steps
So come see what we've built. If you are currently developing a solution on Hyperledger Fabric, we invite you to explore the enhancements in Fabric 2.0 in minutes on Chainstack. You can sign up for a starter Developer plan at console.chainstack.com or learn more on our docs site.
For those of you at the Hyperledger Global Forum this week who would like to learn more, please come visit us at our booth SU6 or attend our Fabric 2.0 in 5 clicks session on Tuesday, March 3 to speak with a member from the Chainstack team.
Join our community of innovators
Have you already explored what you can achieve with Chainstack? Get started for free today.
SHARE THIS ARTICLE