5 key takeaways from CordaCon 2020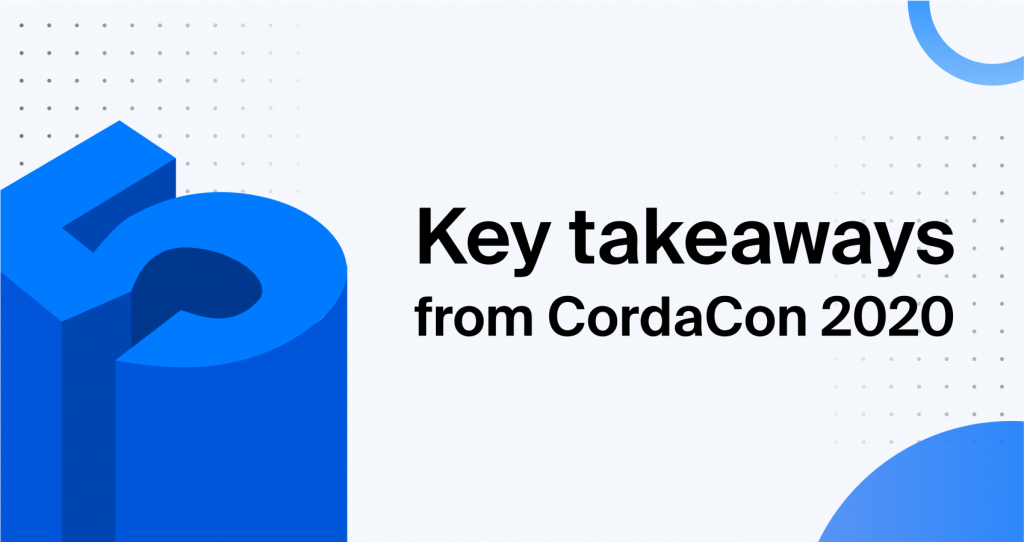 CordaCon 2020 has offered us all a great opportunity to bring in one place technology, advisory and financial partners. The R3 ecosystem is growing at such speed that it may be hard to keep track of all the newcomers and the emergent key players.
Before we look at the 5 key takeaways from CordaCon 2020, here's a comprehensive map that will help you categorize the ecosystem's participants, and get a clear overview of who's who in this growing community.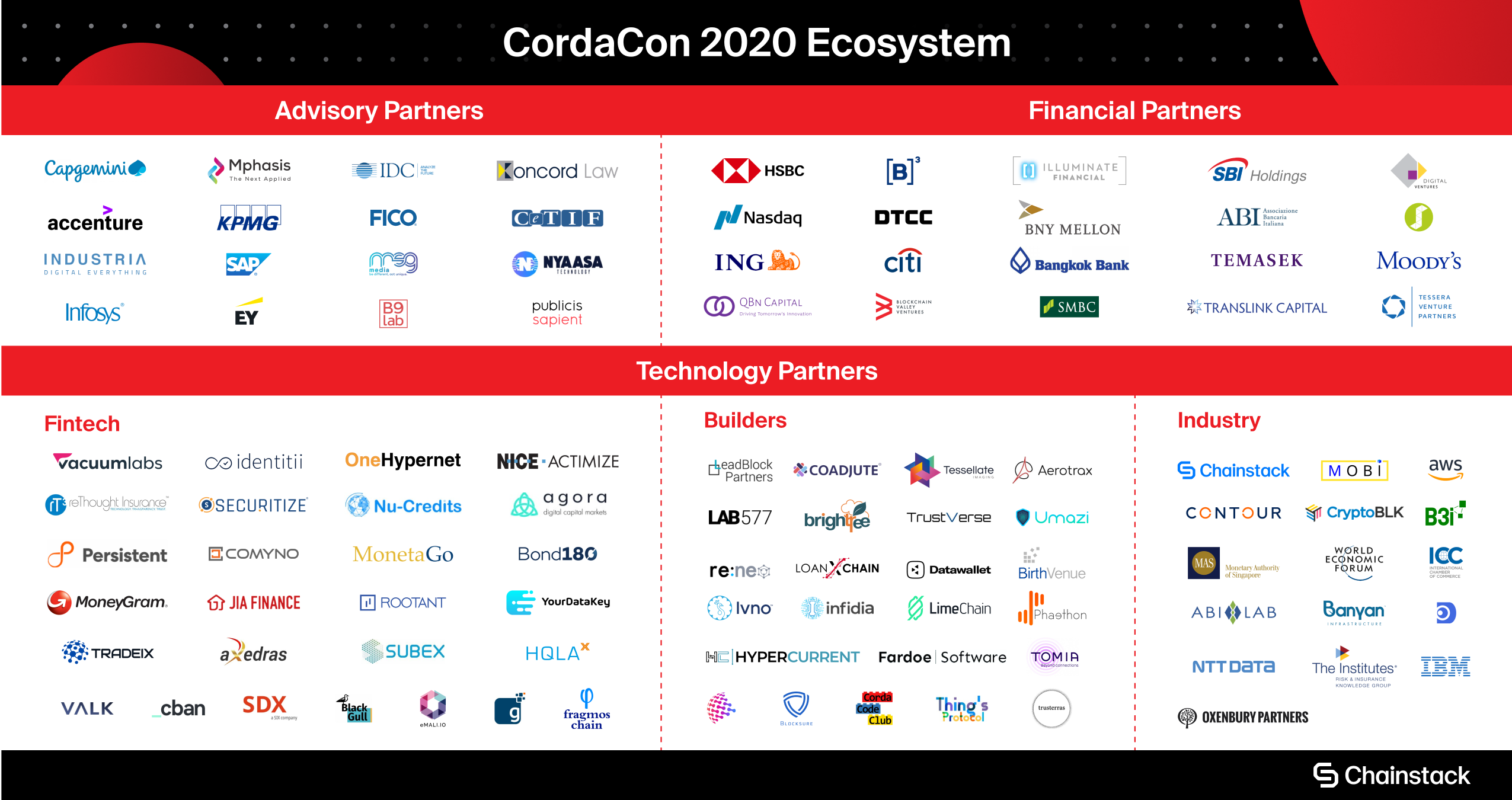 CordaCon 2020 may be over, but the building continues. These are the 5 key takeaways from the event.
1. Cordite launches XDC, the first digital currency built on Corda
The CordaCon 2020 ecosystem witnessed for the first time the launch of a digital currency built on Corda, the Cordite XDC. XDC is governed by Cordite Society Limited. Chainstack and Cordite Society have announced a partnership to make Cordite XDC nodes available to enterprises and innovators of any size through Chainstack's turnkey blockchain managed services platform. Be among the first to try it. Learn more in this comprehensive write up.
2. DAML for Corda makes waves
DAML smart contract language is a great step forward in enterprise interoperability and amazing addition to the Corda ecosystem. If you would like to try DAML for Corda, go to the Chainstack Marketplace and deploy it through our intuitive console. If you would like to get hands on with a tutorial on how to deploy the Chainstack ticket scalping app using DAML for Corda on Chainstack, follow this link to this DAML technical blog post.
3. The digital capital markets revolution starts with DASL
DASL revolutionizes digital capital markets, as a single API to connect to a global network of financial services that provides robust, compliant, cost-effective infrastructure. CordaCon 2020 provided an opportunity to learn about the real examples of digital banks offering asset securitization services on the public Corda network using DASL.
DASL is available to innovators and enterprises of any size through Chainstack's turnkey blockchain managed services platform. Try DASL on Chainstack.
4. Realizing potential with Spunta
Spunta remains the leading use case for the R3 ecosystem. Since October 2020, around 100 Italian banks have been operating on Spunta, the network of nodes built on Corda Enterprise and leveraging a cutting-edge technology that streamlines and automates the reconciliation of transactions. The new blockchain system will provide banks with complete visibility on daily settlements and advanced communication. Read more.
5. Hot topic: unlocking digital bonds liquidity on Corda
Discussions around Digi-Assets, especially digital bonds, was at the center stage of CordaCon 2020's first day. Panelists from banking and fintech companies talked about how blockchain innovation would impact the transfer and management of assets such as stocks, real estate, bonds, private securities, intellectual property, and much more. Placing real-world assets on the blockchain helps in reducing the cost of capital, which will be a key reason for the widespread adoption of technology. Watch video.
A virtual conference that connects
CordaCon 2020 was certainly a different experience this year, but no less insightful. It brought us closer to the community, giving us a chance to better understand the industry's needs and fine-tune our offerings. We feel proud to be part of an ecosystem that aims at accelerating the adoption blockchain technology.
Connect with the community
Have you already explored what you can achieve with Chainstack? Get started for free today.
SHARE THIS ARTICLE