Top 5 web3 tools to help you build and grow your blockchain projects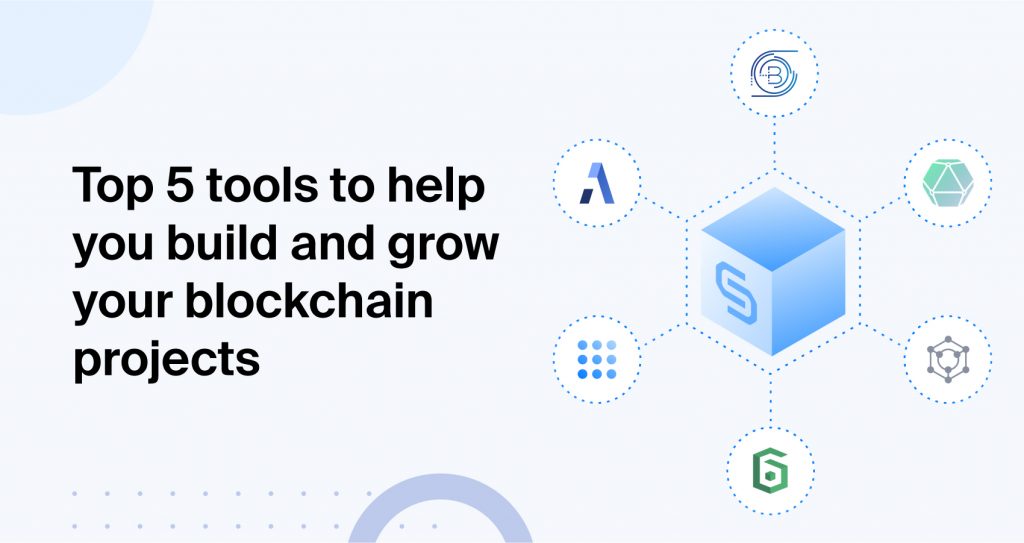 The best innovators trust Chainstack with their projects to accelerate the entire journey from POCs to live production networks. This is also because we go beyond the chain by providing a full stack of tools & services to build complete solutions for today's modern business networks.
This article outlines 5 key additions of 3rd party integrated offerings into Chainstack's plug and play Marketplace that will help you build and grow your blockchain project.
1) DAML
Open-source smart contract language for building future-proof distributed applications. DAML allows developers to focus entirely on the application logic without worrying about the underlying technology—blockchain, cloud, or database technologies.
Our partnership with Digital Asset is designed to further democratize go-to-market strategies and options for all innovators, regardless of size and existing infrastructure.
What are the benefits of working with DAML on Chainstack?
Fast prototyping: thanks to DAML, you go from zero to hero in minutes, all done within an automated production-grade environment.
Flexible deployment without committing to a single protocol: you can build applications and workflows with Corda and Hyperledger Fabric alike.
Reduce costs: service hourly costs are suited to any budget, thanks to elastic infrastructure and pay-per-use model.
Learn more and deploy DAML on your Corda and Hyperledger Fabric nodes from Chainstack Marketplace today.
2) bloXroute
bloXroute is a Blockchain Distribution Network (BDN) that utilizes a global network of servers optimized for network performance. In other words, bloXroute allows the network to communicate fast.
We have made the bloXroute Gateway available on all our Ethereum dedicated mainnet nodes. Paired with our patent-pending Bolt technology, which allows for fast access to large datasets stored on the blockchain nodes, bloXroute software will enable platform users to have access to improved speed and performance of decentralized applications, as well as to greatly reduce computational costs.
How can bloXroute help accelerate your project on Chainstack?
Feel empowered with high-speed propagation of transactions and blocks on the Ethereum nodes operated by Chainstack.
Send transactions faster: increase chances of being mined in the next block, spot and beat fee congestion.
Hear of transactions faster: always be among the first to know the latest state, thus quickly identifying new liquidation or arbitrage opportunities.
Deploy a dedicated Ethereum node on Chainstack, and experience speedy access to the most actively developed public blockchain network. Learn more.
3) Cordite XKD
XKD is a revolutionary finance-grade, enterprise-ready and regulatory friendly digital currency, the first one to be built on the Corda Network public blockchain.
We have joined forces with the Cordite Society, so that enterprises, financial institutions, and innovators of any size can deploy Cordite XKD nodes using Chainstack's turnkey blockchain managed services platform.
What are the advantages of deploying XKD on Chainstack?
Deploying Cordite nodes on Chainstack is the easiest way to participate in the XKD economy, which is the first regulatory and environmentally friendly, finance-grade, enterprise-ready digital currency built on Corda.
Get access to comprehensive DeFi tooling, including tokenization and trade finance operations on public Corda Network.
Vote for minting proposals, and earn XKD in the process.
Learn more and deploy a Cordite XKD node from Chainstack Marketplace today.
4) Cordium
Cordium is a CorDapp living inside a Corda node; because of this, Cordium can do much more than many other tools as it has direct access to Corda's internal "bits", and it can expose the functionality that other tools have no access to.
We have partnered with Reneo DLT to add Cordium, the only all-in-one tool built by developers for developers, to our Marketplace.
How will Cordium enhance your building experience on Chainstack?
It will supercharge your Corda development, debugging, and maintenance with a set of unique tools, like state machine manager, flow hospital, interactive shell, log viewer and many more—all in one place.
You will be able to install CorDapps from Reneo's app repository without restarting the node.
Get started with Cordium and look under the hood of your Corda network.
5) Platform 6
Platform 6 provides all the off-chain features and services required to develop, package, and run enterprise-class decentralized applications. Choose the blockchain framework you prefer, develop your smart contracts, and rely on Platform 6 to power the off-chain part of your app.
Combine Chainstack and Platform 6, and you have all you need to build a full-fledged decentralized transactional application leveraging blockchain technology.
What can you do with Platform 6 on Chainstack?
Build off-chain decentralized applications reusing components for consortium governance, supply chain, tokenization.
Streamline application time-to-market with reusable user interface, connectivity and payment building blocks in Platform 6 environment.
Leverage Platform 6's portability across Ethereum, Quorum, Hyperledger Fabric and Corda networks.
Conclusion
Chainstack's suite of blockchain managed services, Marketplace add-ons, and APIs will transform your experience as a blockchain developer. You will be able to build, deploy and scale your blockchain applications in a way that is enterprise-friendly, efficient, scalable, cost-effective, and flexible.
Connect with the community
Have you already explored what you can achieve with Chainstack? Get started for free today.
SHARE THIS ARTICLE