Chainstack announces support for Cronos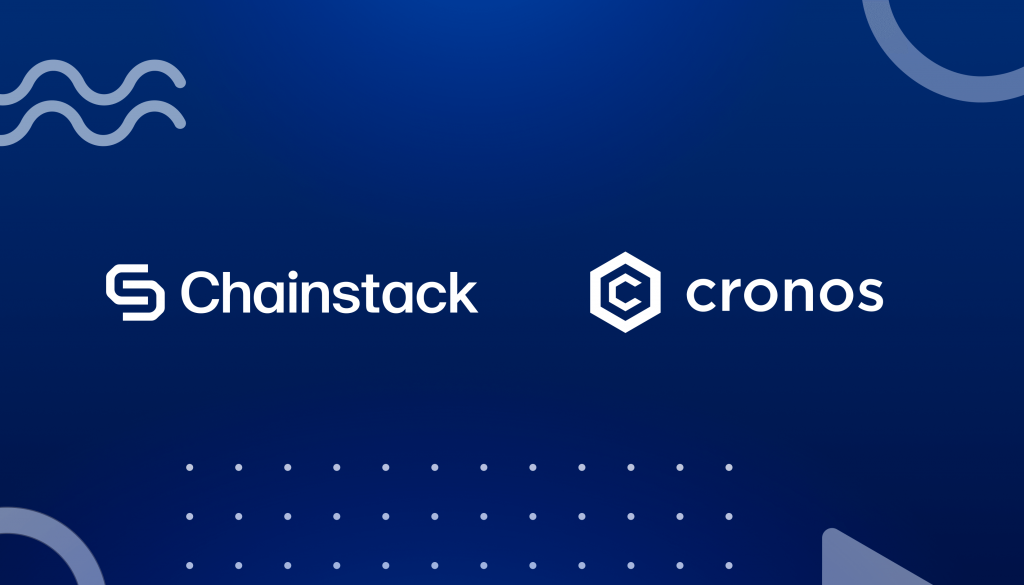 Chainstack's protocol streak keeps on going, as we're happy to announce the addition of the Cronos chain to the list of supported networks on the platform. Because of this, you will soon be able to deploy a Cronos node as an available option under all subscription plans.
With Chainstack, launching a Cronos node while building and scaling decentralized applications on top of it becomes much more accessible, thanks to our robust enterprise-grade infrastructure. That being said, it's time to leave the cumbersome load of managing nodes yourself and instead start dedicating more time toward building and generating value with your project.
Cronos was founded with the mission to bring mass adoption into Web3 and self custody experience. With over 300+ and growing Web3 applications deployed on Cronos, the ecosystem is excited to welcome Chainstack to bring low friction, enterprise grade node infrastructure to the Cronos developer community.

Ella Qiang, Head of Ecosystem of Cronos Labs
What is Cronos?
Launched in November 2021, Cronos is the first EVM-compatible layer 1 blockchain network built on the Cosmos SDK, supported by Crypto.com, Crypto.org, and more than 300 app developers and partners. The protocol provides the means for affordable transaction fees, exceptional throughput, and swift finality, which further benefits builders and users alike. Cronos's mission is to make it easy and safe for the next billion crypto users to adopt Web3, with a focus on DeFi and Web3 gaming.
Building on Cronos
The Cronos protocol is powered by Ethermint, which allows for the rapid porting of Dapps and smart contracts from Ethereum and EVM-compatible chains. Because of this and thanks to the Inter Blockchain Communications (IBC) protocol powered by Cosmos SDK, Cronos allows for interoperability between Cosmos and EVM ecosystems.
Backed by Crypto.com, Cronos ecosystem provides a unique opportunity for Dapp builders to gain access to a retail user base of over 50 million, with a strong interest in crypto and Web3. Cronos ecosystem is also focusing on optimizing Web 3 product user experience by leveraging Crypto.com's suite of products and services.
How to use Cronos on Chainstack
Starting to build on Cronos with Chainstack is just as easy as 1-2-3:
And the best thing about this? You can enjoy all these and more in the streamlined experience offered by the single Chainstack dashboard. This truly makes Cronos node deployment on the Chainstack platform a pleasant endeavor.
So don't wait! Claim your spot amongst the Cronos early adopters and start taking advantage of all the benefits the protocol has to offer for your project, supported by exceptional Web3 infrastructure.
Pricing
With the help of Chainstack's world-class engineering and robust infrastructure, lower overhead costs of managing Cronos nodes at maximum efficiency are now a reality. This means you get to reap the benefits of flexible affordable commitments that are a match made in Heaven for your budget, as well as the needs of your project.
Try it out yourself and start leveraging the powerful features that Cronos brings to the table with a commitment-free introduction rate under the Developer plan for full elastic nodes. Claim your fair share with up to 3M requests readily available with the subscription.
And if you're interested in getting more bang for your buck, you can rest easy knowing that all of Chainstack's pricing tiers are custom-tailored to do just that. Because of this, deploying Cronos nodes for your project, regardless of its size and stage is as adaptable as it is price competitive.
That is why you will find four times as many requests (8M) available at your disposal with the Growth plan. At the same time, should you opt for the Business tier, you get to enjoy even more – ten times, or 20M requests in total plus no restrictions for dedicated nodes for this option and above.
There is no need to panic should you reach your limit either – just claim additional requests at an affordable rate of $0.1 per 10K for the first 20M and $0.05 per 10K for those beyond. But if math isn't your strong suit, you won't need to calculate it all yourself – all you have to do is hop on to our pricing page and leave that to our calculator.
Scaling effectively on layer one
Our goal at Chainstack is to ensure maximal value is brought to the table of our customers with every new protocol addition. That is why Cronos was a perfect fit, considering its exceptional capabilities in terms of scalability, interoperability, and swift finality. And by adding Cronos to our list of supported networks, we are happy to make the lives of Web3 developers like yourself that much better.
With scalability being one of the key obstacles before the current state of Web3, Cronos has made stellar impressions by not only solving these woes but by doing that on layer one. This makes it a welcome addition to the Chainstack platform and an exciting opportunity for developers to accelerate the pace of adoption across the landscape.

Eugene Aseev, Founder and CTO of Chainstack
Now with Chainstack's reliable infrastructure supporting the efforts of Cronos developers, leveraging the protocol's powerful capabilities is more accessible than ever. And considering the network's flexibility and efficiency, Web3 developers on the Chainstack platform can enjoy better means of building and scaling their decentralized applications, regardless of the size or stage of their project.
Power-boost your project on Chainstack
Have you already explored what you can achieve with Chainstack? Get started for free today.
SHARE THIS ARTICLE