Today in Crypto: Intel Discontinues Bitcoin Mining Chips Production, a16z Crypto Teases a New Launch, LUKSO's Genesis Validator Deposit Smart Contract Going Live on Thursday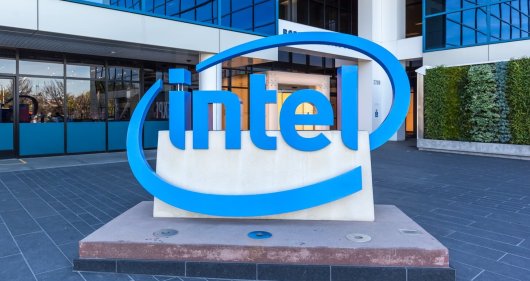 Mining news
Chipmaker Intel said on Tuesday it has discontinued production of its Bitcoin (BTC) mining chip series, just a year after its introduction, Reuters reported. Intel expects to stop taking orders for the series, called Blockscale, by October 20 this year and end shipping by April 20 next year. "As we prioritize our investments in IDM 2.0, we have end-of-lifed the Intel Blockscale 1000 Series ASIC while we continue to support our Blockscale customers," a company spokesperson said.
Investment news
Andreessen Horowitz's investment arm a16z Crypto teased a new launch on Twitter, with engineering partner Noah Citron posting a picture of an orange ball and the words "coming soon". A16z Crypto Chief Technology Officer Eddy Lazzarin then tweeted that it's "not an L2." Lazzarin added that "we need more TUIs and data dense displays," which may reference Text-based User Interfaces or Terminal User Interfaces. He further asked what the "best Rust (or Crab) TUI framework" is, referring to a programming language used by blockchain developers.
The Unchained platform announced its $60 million Series B funding round led by Valor Equity Partners to expand Bitcoin (BTC) financial services. The initial close, completed on April 11, included participation from existing investors NYDIG, Trammell Venture Partners, Ecliptic Capital, and Highland Capital Partners, the press release said, adding that the Series B "builds further momentum following a $15 million financing led by Ten31 that was completed last fall." Unchained plans to use the new funding to grow its client base and improve upon its core suite of financial services delivered through collaborative custody, as well as expand its product offerings.
Blockchain news
Metaverse news
The Clinique des Champs-Élysées, a provider of surgery and aesthetic medicine, announced its second virtual open day in the metaverse to promote women's intimate health. It partnered with virtual world creator RLTY to stream the event in RLTY WORLD. On April 20, the Clinique will focus exclusively on women's intimate health in an attempt to break taboos and open the conversation, said the announcement, adding that "an experienced team of gynecologists, sexologists, and surgeons will explain and showcase the solutions that exist to relieve, treat and restore intimate parts."